Our worlds are shaped by the stories that surround us, and our abortions are impacted by these frames and details.Narratives around abortion that are stigmatizing can cloud up our worlds by restricting access, care, and support.They create systems that deny health and care for all, both in fully legal and restricted abortion settings, especially impacting queer, disabled, poor, black, dalit and migrant people.
Stigma - busting narratives, on the other hand, that call for a world where everyone can have the abortions they wish to, in a dignified manner, can precipitate radical change that is rooted in our divine right to our bodily autonomy, to liberation.
Aligned with our goal of shifting power & narratives and resourcing the communities powering the reproductive justice movement, inroads launched the Artists Busting Abortion Stigma fellowship to support and advance the work of inroads members using their diverse artistic talents to create stigma-busting narratives able to shift the conversation to build a happier, healthier and more just world free of abortion stigma.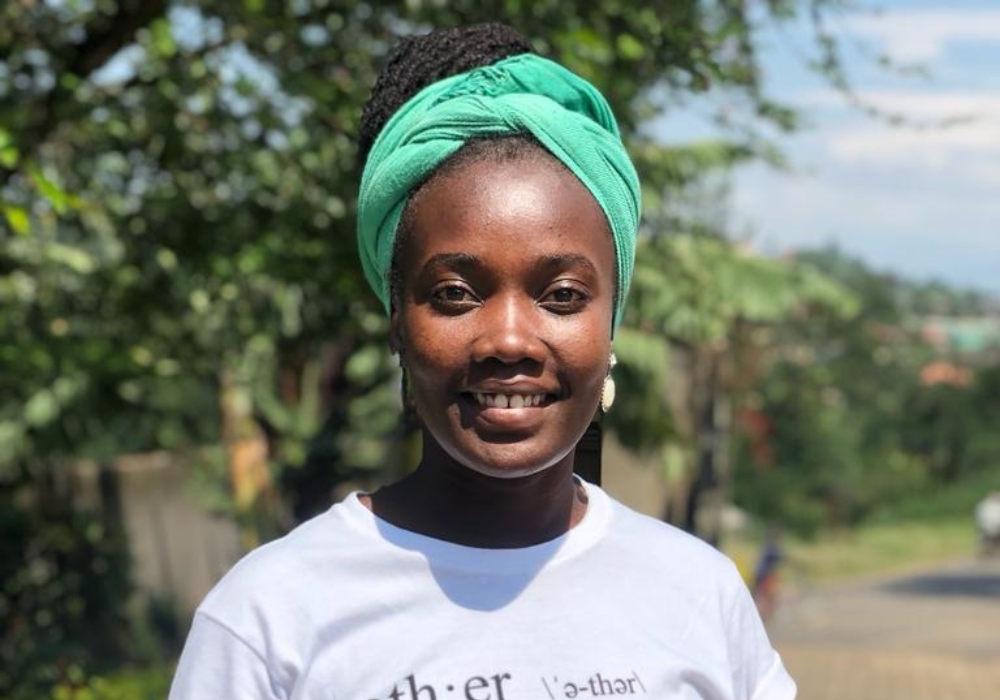 Brita Kigambo
She/Her
Uganda
Kaligirwa is the founder and Executive Director of Girl Potential Care Centre and Green Shero ltd in Kabarole, Rwenzori region Uganda. She is an architect, cartoonist, social entrepreneur, and girl child advocate. Her work and art advocate and support the rights of women, girls, and people living with special needs to have equal rights and access to affordable services and enabling opportunities to exploit their full potentials in rural communities. She does this work through menstrual health and hygiene programs and creating safe spaces for women and girls to decide or have a choice on how, what, why and when they use their God-given bodies to create change, impact themselves and their close communities.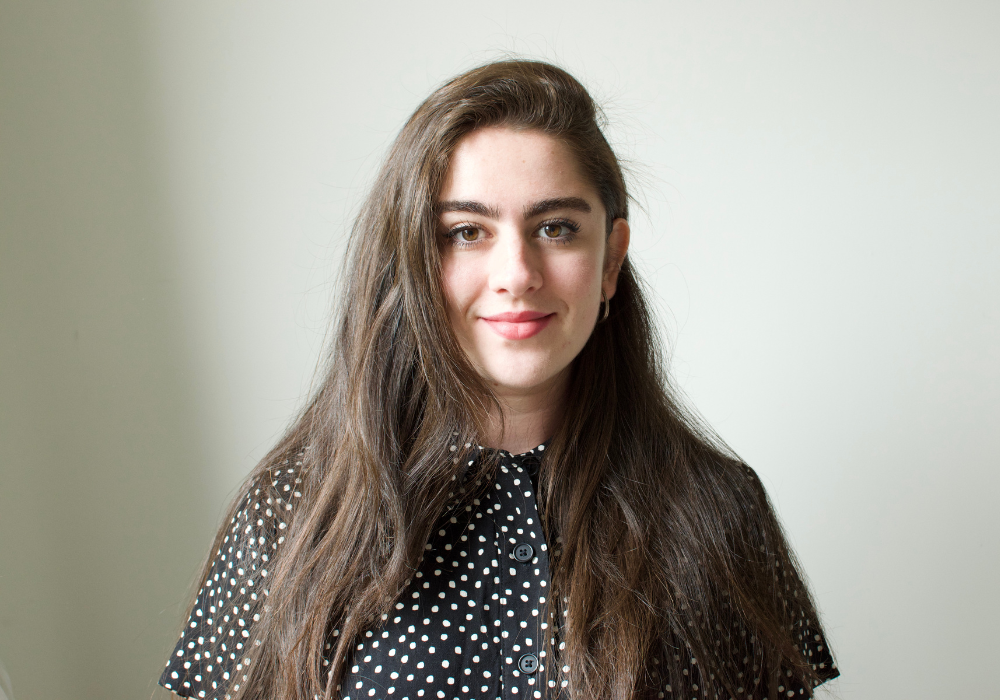 Dana Kaufman
She/Her
Argentina & United States
Dana is a sexual health educator and advocate that aims to bring solidarity to those with stigmatized lived experiences. She has many artistic practices, including music and photography, and will be using knitting to create pieces that destigmatize abortion. She is currently based in New York City, USA but is originally from Buenos Aires, Argentina. Her experience having lived in those two countries, as well as her own abortion experience, has motivated her to work towards increasing abortion access and care while decreasing abortion stigma.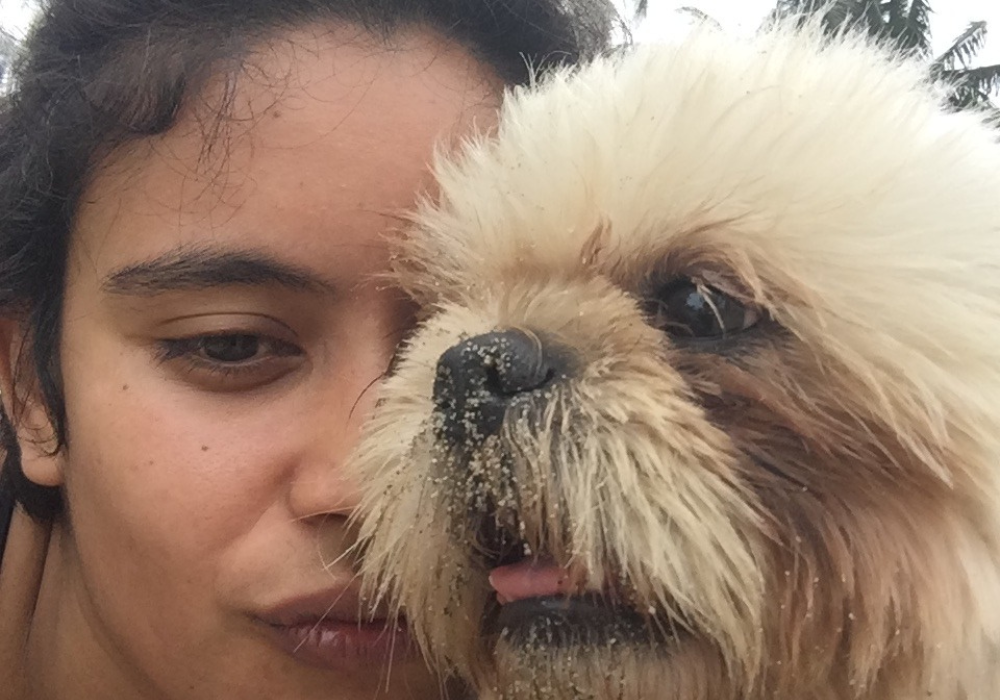 Selva Félix
They/She/He
Peru
Selva is a designer, illustrator, and activist from Lima, Peru. Selva Félix was a creative and friendly girl during her school stage, where she acted and painted all the time; this generated in her since she was a child a desire for the arts and the freedom to express herself as she wanted. She grew up and decided to study advertising graphic design. It is here that she realizes that what she wanted to do was create images, situations, and experiences that transport you to the places she dreams of. When feminism comes into her life, her interests completely change, and she seeks to denounce, make visible, understand, learn, enjoy, and love the patriarchal and natural world in which she lives from the different means she has of artistic expression. She says that humans are changing cyclically, and she hopes to reinvent herself and evolve until she dies. From Lima and from wherever she is, always.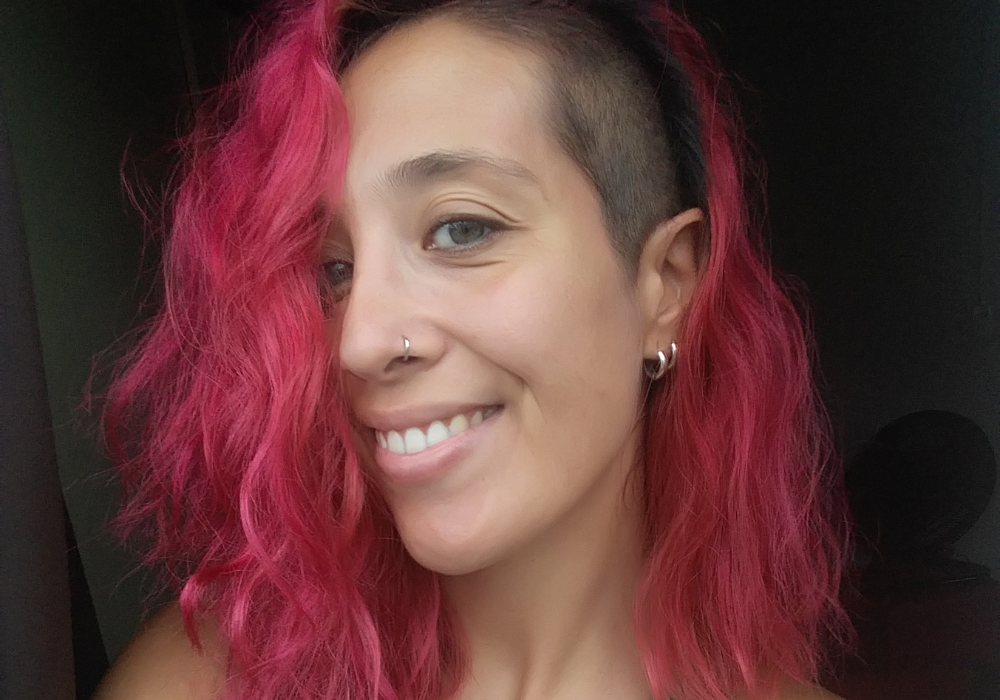 Antonella Barone
She/They
Argentina & Brazil
Anto finds herself as an abortion acompañante, a participant in training and educational processes for companions, and an activist for expanding access to sexual and (non) reproductive justice.

Her work focuses on the creation of possible and careful abortion images and landscapes from a political amorousness that focuses on affective micro-revolutions, for the construction of other images about abortion. Amplifying the ways of feeling and thinking about abortion, she places herself together with others in the task of creating narratives capable of producing other subjectivities that contemplate abortion as an experiential, unique and affirmative practice.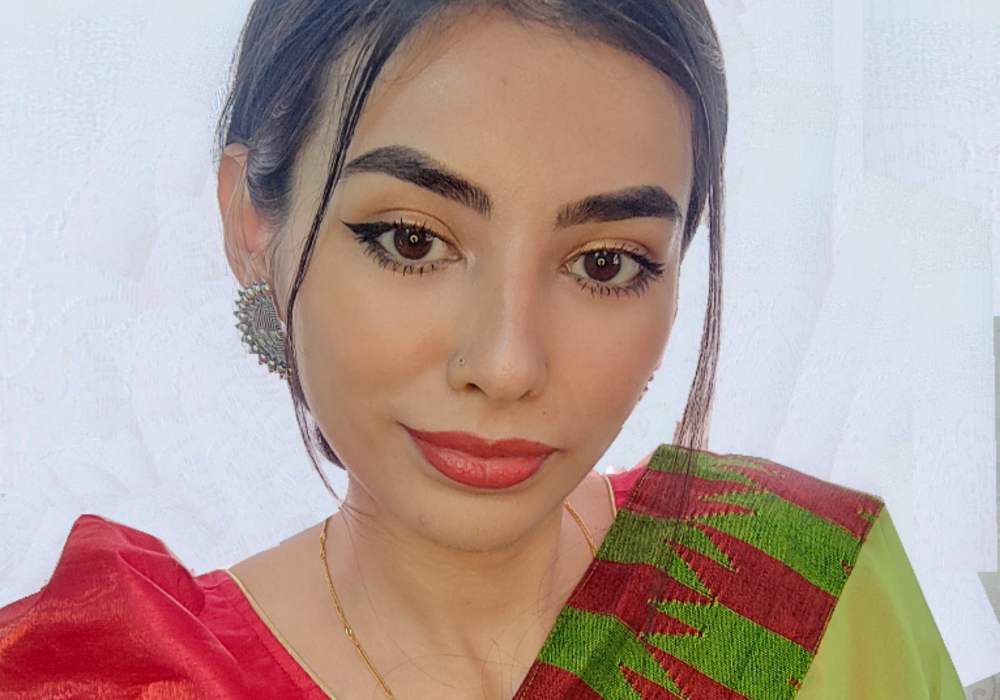 Manisha Thapa
She/Her
Nepal
Manisha is an intersectional eco-feminist interested in and working in the areas of health, climate, gender, governance, and their advocacies. From the land of the Himalayas, Nepal, she largely draws her work inspiration from the natural landscapes of her country and has befriended colors and paint brushes since childhood. She is an acrylic and watercolor-based artist, practicing artivism through her handmade paintings on the themes of climate justice and dignified menstruation; at this juncture, she is innovating her work on safe abortion artivism.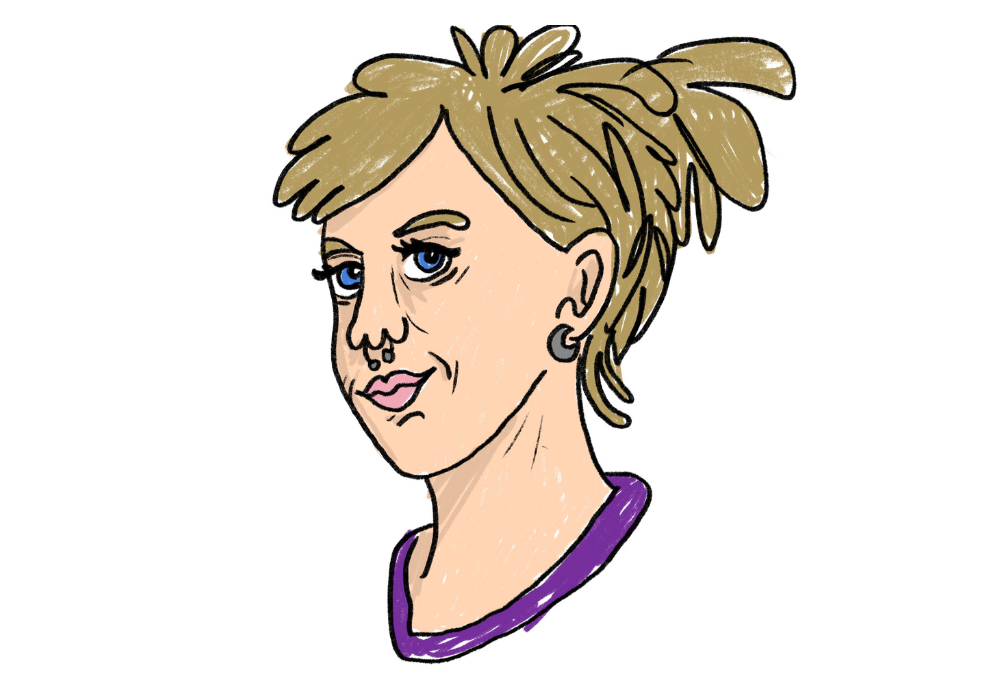 Asia Bordowa
She/Her
Poland & Netherlands
Asia is an abortion activist, facilitator, and illustrator originally from Poland, based in the Netherlands. Raised by the anarchofeminist punk scene in Warsaw, and then active in different political groups, she always drew and doodled current struggles of social movements, as well as private political pieces, reflections and experiences of her friends and comrades. This was her way of expressing herself and digesting the inequalities of the system. Currently excited about exploring ceramics, somatic work, and coming back to zine making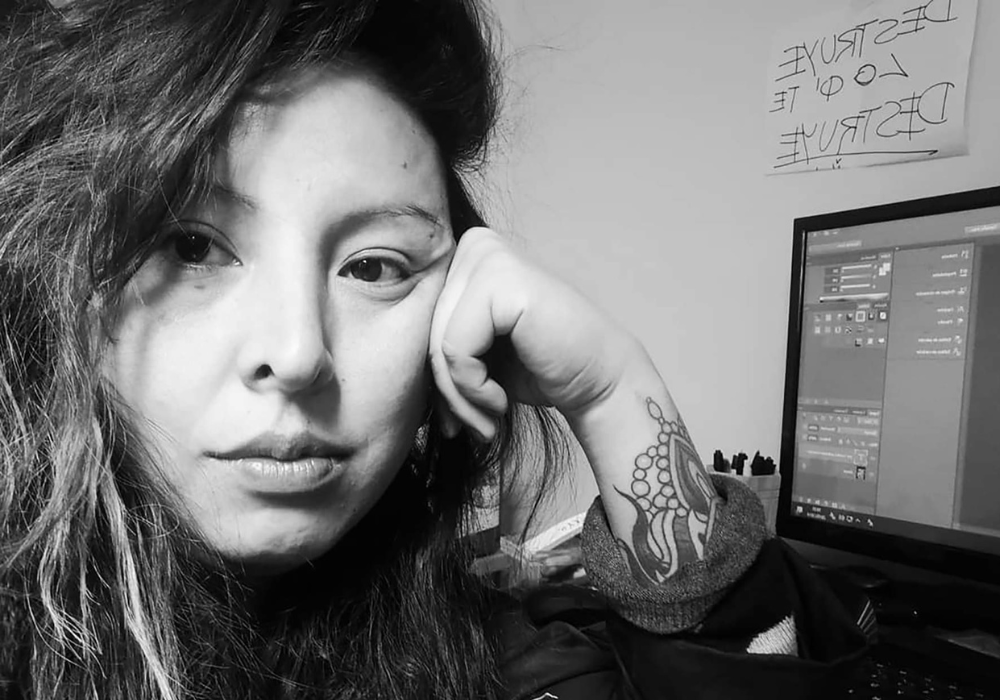 Merlina Anunnaki (Pamela Mercado)
She/Her
Bolivia
Merlina is a self-taught graphic artist dedicated to illustration and printmaking (screen printing and woodcut). She sees graphics and illustrations as visual manifestos and fighting tools. She is inspired by the love between women, the connection and defense of our bodies and territories, as well as memory and ancestral knowledge. Living in a valley south of this territory called Bolivia; feminist and abortionist.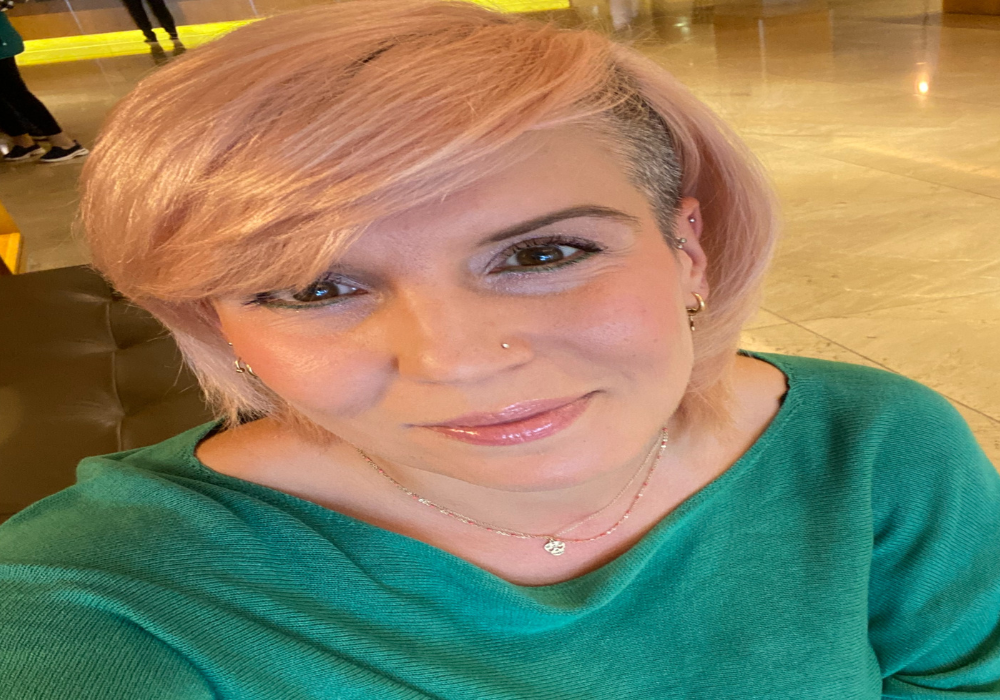 Karolina Więckiewicz
She/Her
Poland
Karolina has been engaged in work and activism on different aspects of so-called sexual and reproductive rights for 12 years. She has been doing embroidery work for 3 years, ever since she learned that it can be done for political and activist reasons. It was a way to calm herself down but also express her creativity and share important messages. She teaches basic embroidery and encourages people to express their important messages via this form of art. She values diversity and is fighting for the world to treat it as something beautiful too. She makes inspirational messages (mostly on abortion) that she sees all over the internet into embroidery, so basically, everyone can be her inspiration.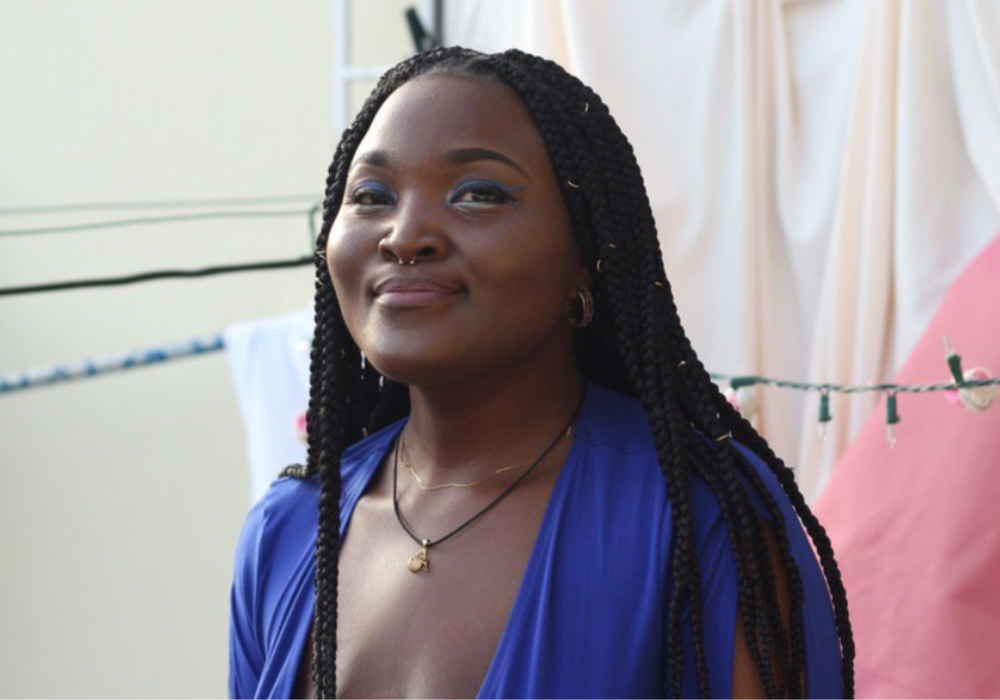 Lisandria Thompson
They/Them
Jamaica
Lisandria is a visual storyteller based in Montego Bay, Jamaica, who is particularly fond of rabbits, forests and being near the sea. They are a multi-modal artist and folk practitioner who believes that the most fulfilling experiences come from connection to self and environment. Playing with colour, shape, and familiar experiences, Lisandria's work seeks to preserve the tradition of storytelling as documentary practice. They use experimental techniques, illustrative methods, and graphic design with the intention of identifying and representing the complex experiences of marginalized people in Jamaica and the Caribbean.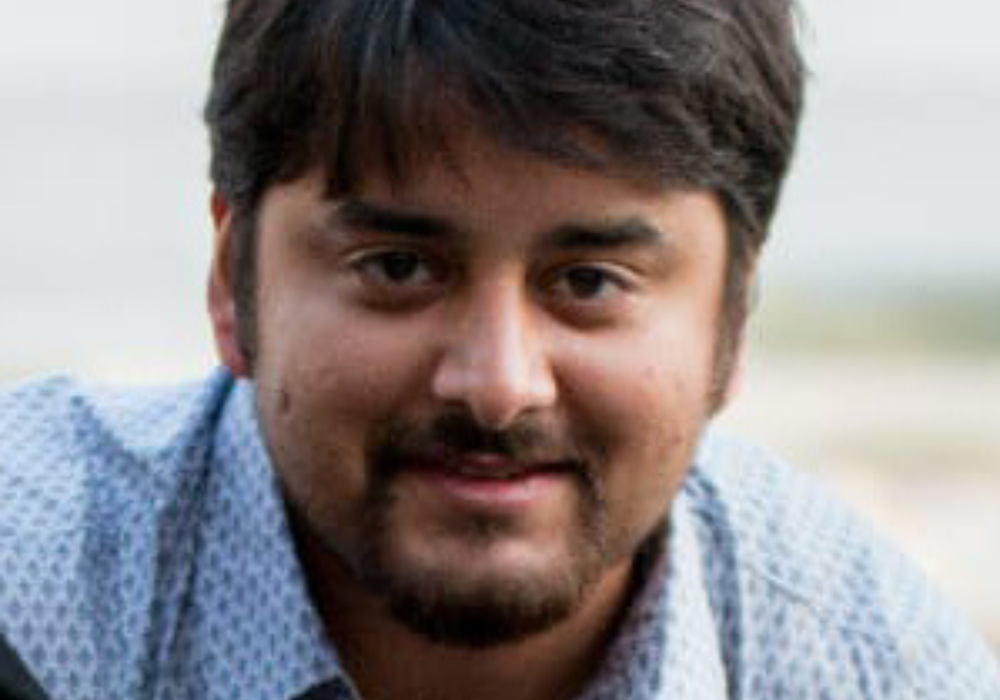 Ali Rizvi
He/Him
Pakistan
Ali is a communications and development professional from Karachi, Pakistan. His work is rooted in the politics and discourses on social and developmental issues in Pakistan, focusing particularly on public health and social justice. He is a multimedia artist, primarily working with film as a medium. He aims to invoke empathy through his work and inspire social and behavioral change.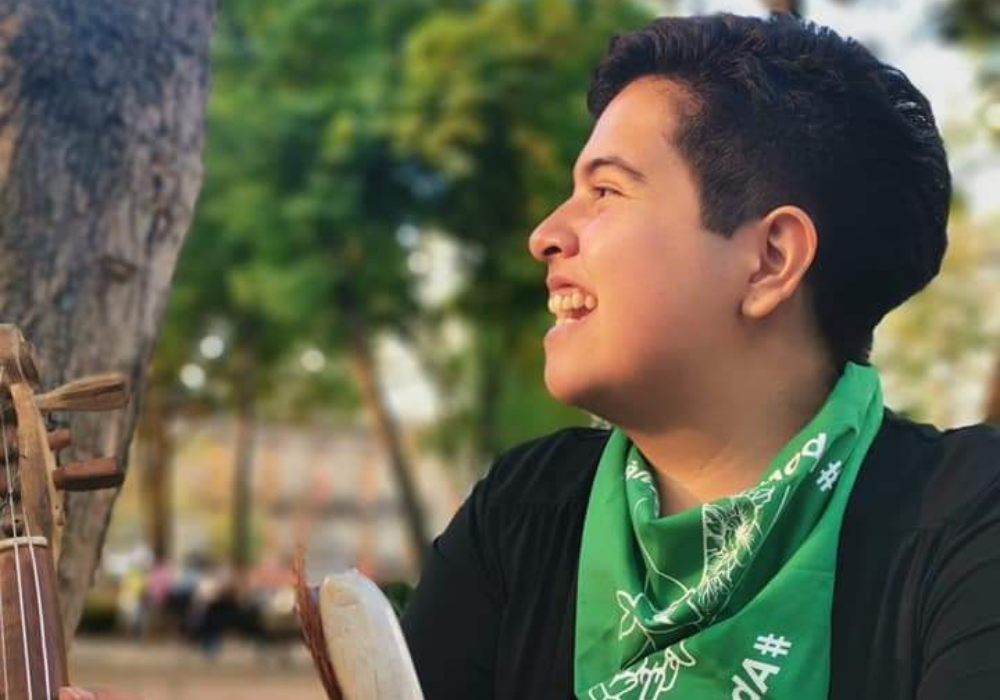 Cecilia Prado Godínez
She/Her
Mexico
Cecilia is an activist for sexual and reproductive justice and a musician based in Mexico City. She is part of the Son Jarocho Feminist Collective, a group that aims to resignify the traditional music of Veracruz's Sotavento, creating new versadas (sung poetry) that speak of the experiences, knowledge, and feelings of women and dissidence. She is a companion of women and other people who have abortions and is excited to be able to crossover her background in abortion activism with her passion for traditional music and poetry.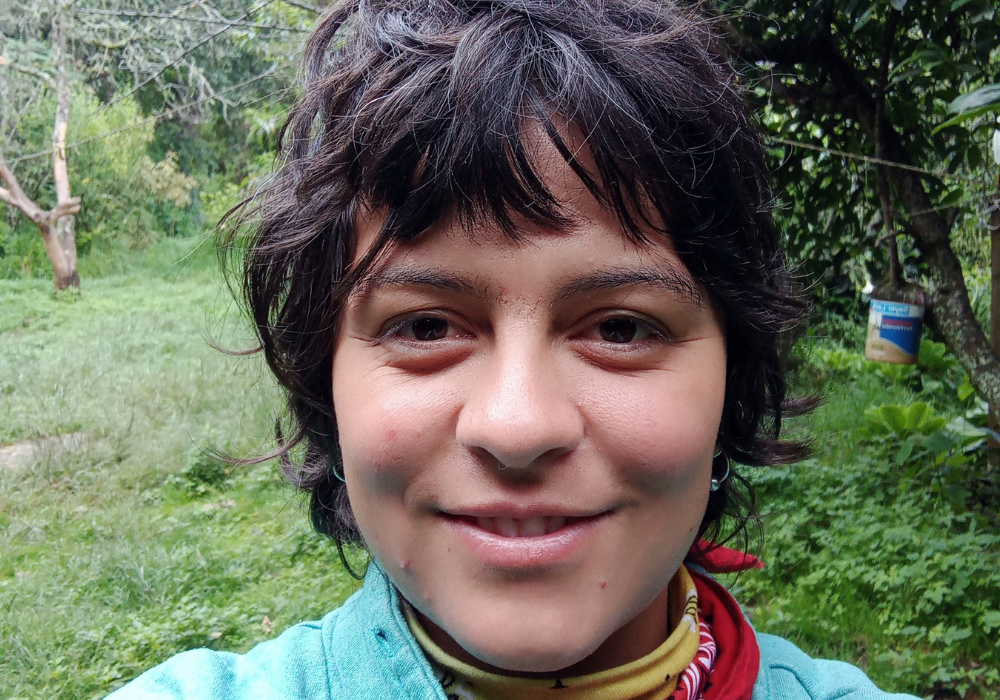 Julia López Valenzuela
They/She
Mexico
Julia is a musician and singer who dedicates themself mostly to Son Jarocho, which is the traditional music of southern Veracruz. They live in a town in the south of Veracruz, Mexico called Playa Vicente, where a very big river called Tesechoacán flows through. They are also part of the Son Jarocho Feminist Collective. They are a transfeminist activist who likes to live with and learn from people who are working with their social, spiritual and personal consciousness. They love big old trees and could be a Ceiba.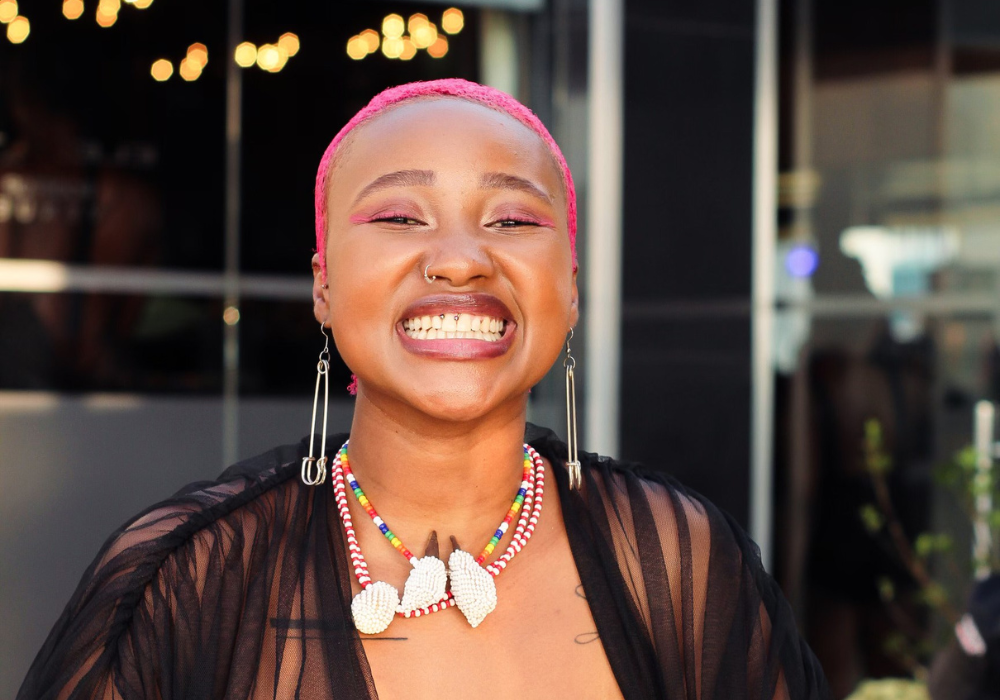 Itumeleng Letsoalo
She/They
Lesotho & South Africa
Itumeleng Letsoalo is a young feminist and traditional healer from Lesotho, based in South Africa. She is a social justice activist who is passionate about women and girls and the LGBTQAI+ community. Itumeleng enjoys writing as a form of expression and has worked as a content producer across multimedia platforms. When she is not working, Itumeleng pours herself into her friendships and cultivates joy and pleasure with her community. She is well known for her taste in fashion, something she inherited from her late mother and regards it as her personal drag. Itumeleng dreams of a rural life as a community development worker in a remote village, where she can spend most of her days farming and processing medicines.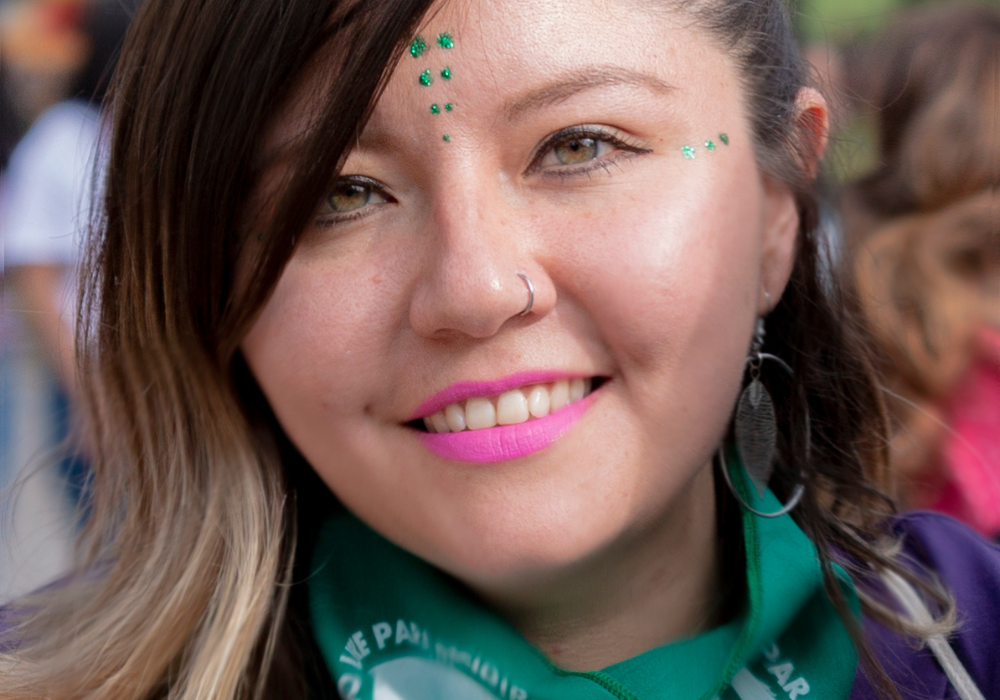 Verónica Vera
She/Her
Ecuador
Veronica is an abortion acompañante and activist for sexual justice and reproductive justice. She has worked for several years in the construction of narratives around abortion that contribute to busting the stigma and decriminalizing its practice, especially among women and other people who choose to have abortions and those who accompany them. Making the decision to have abortions and managing to do it in fair, dignified, careful conditions allows it to be de-stigmatized; that is why she believes in direct action initiatives that provide stigma-free abortion access. In 2008, she co-founded the first hotline in Latin America and the Caribbean for access to information on safe abortion with pills in Ecuador, and in 2014, she co-founded, together with other colleagues, the Feminist Network of Accompaniment in Safe Abortion "Las Comadres", and Surkuna - a legal organization that works against the criminalization of women for abortion or obstetric complications.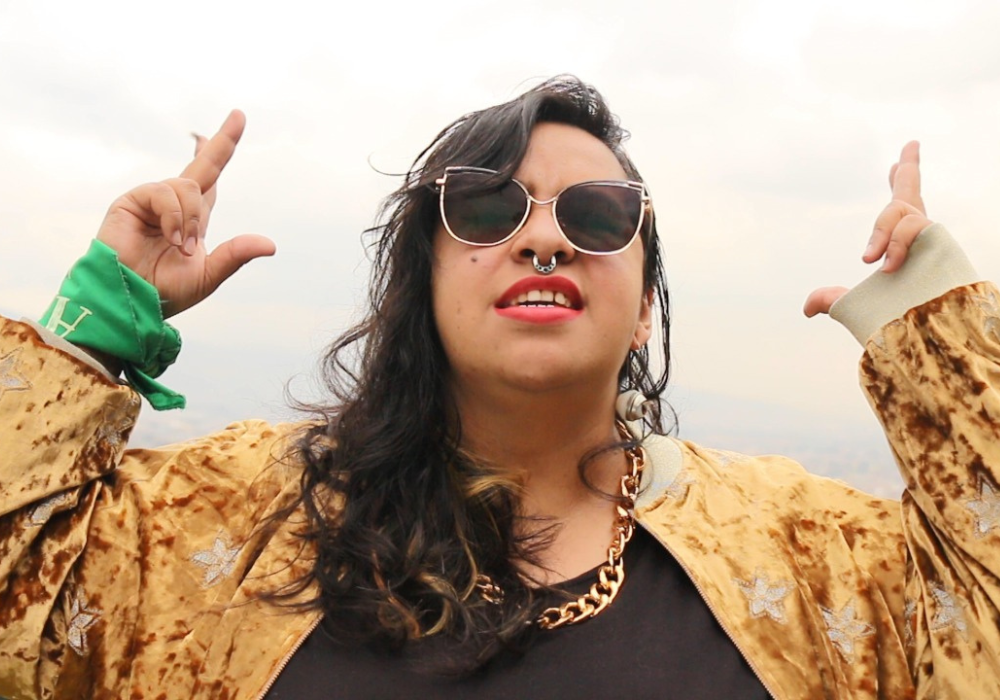 Yela Quim
She/Her
Colombia
Yela is a fat Artivist, lesbian-feminist, and abortion acompañante from Bogotá, Colombia. She studied Sociology, she raps with her own lyrics and compositions. She believes in art as a path of struggle, resistance, enjoyment, and healing of the wounds of war and sexist violence. She has her first album, "Resistimos a la Guerra", which is inspired by the context of civil war in her country; it is a cry of struggle and resistance for the rights of women and sexual and gender dissidents. With her political-artistic commitment, She makes visible the defense of joy, to which she sings and raps with decolonial discourses from lesbofeminism, fat activism, and the fight for free abortion.

She likes to talk like a parrot when they wind her up; She likes to cook and eat a lot, dance and twerk with her friends. She is part of Las Parceras - a Feminist Network of accompaniment in abortion, and Liricas del Caos - a Feminist Rap Collective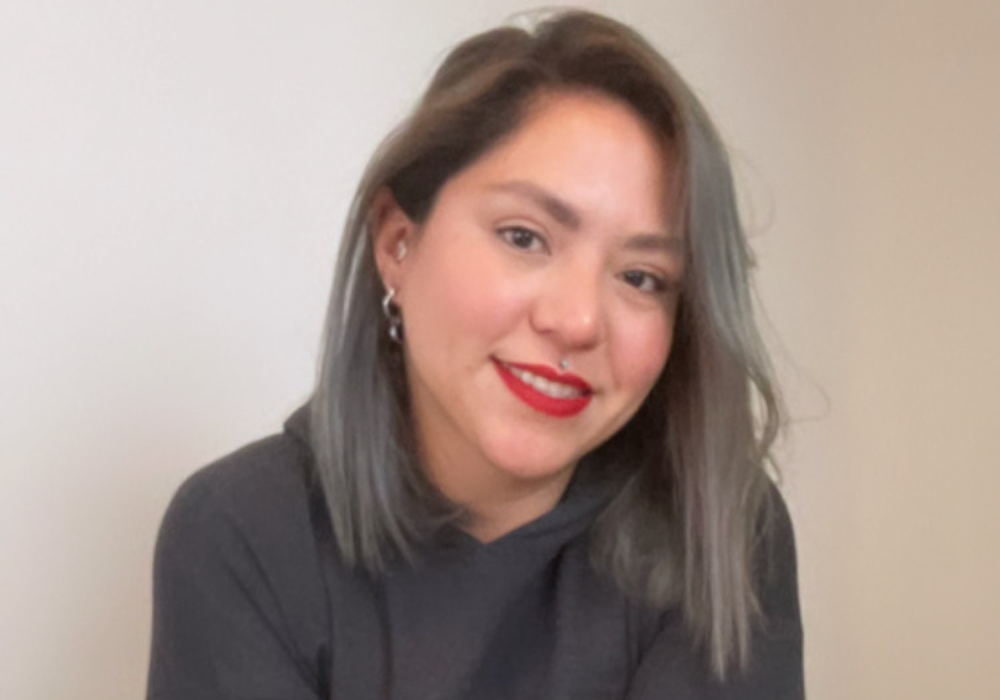 Carmina Orta
She/Her
Mexico
Carmina is an activist, teacher, painter, muralist, and calligrapher from Hidalgo, Mexico. She was born among the songs of birds that her grandmother had. Carmina grows up looking at colors and learning from her brothers. She grows up under the guidance of her grandmother, who took her to the market, hence her approach to her color. Carmina watched Sailor Moon as a child, and her current color palette is inspired by the crystal Tokyo landscapes captured in that anime. She has had the opportunity to paint in many places and share with infinite and beautiful people that "collective art moves mountains." Carmina currently continues to create and teach. She lives in Hidalgo with her partner Usagi, a beige bunny who brightens her days.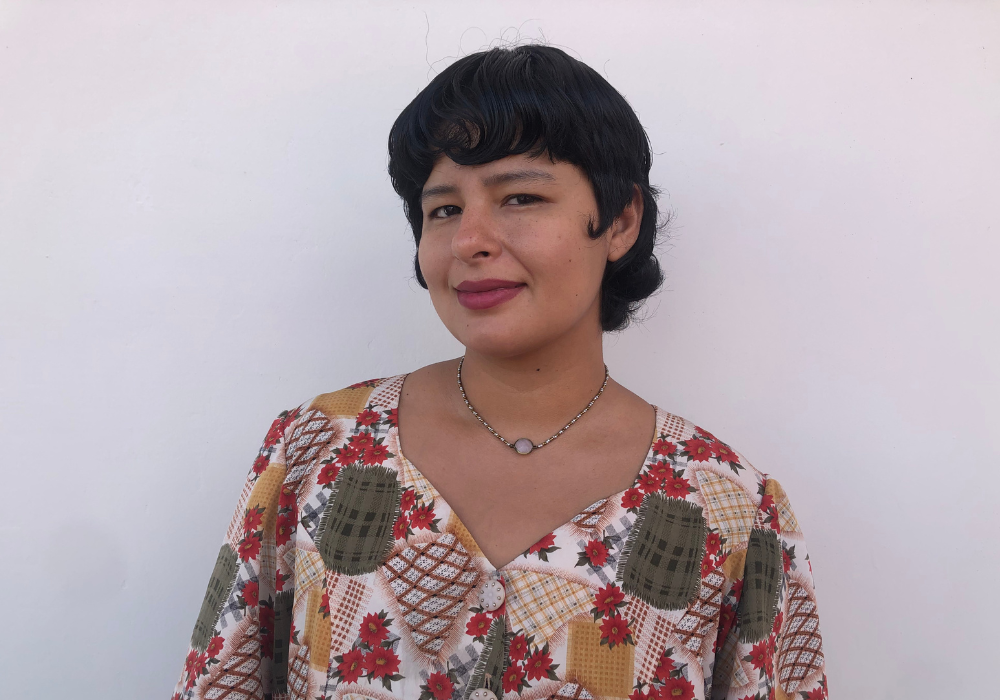 Milagros Olivera Noriega
She/Her
Peru
Milagros is a journalist based in Loreto, Peru. Her creative work includes journalistic chronicles, videos, testimonial narratives, and cultural organizing. She is guided by her intuition and desire. Her animal and battle partner is a dog named Robin.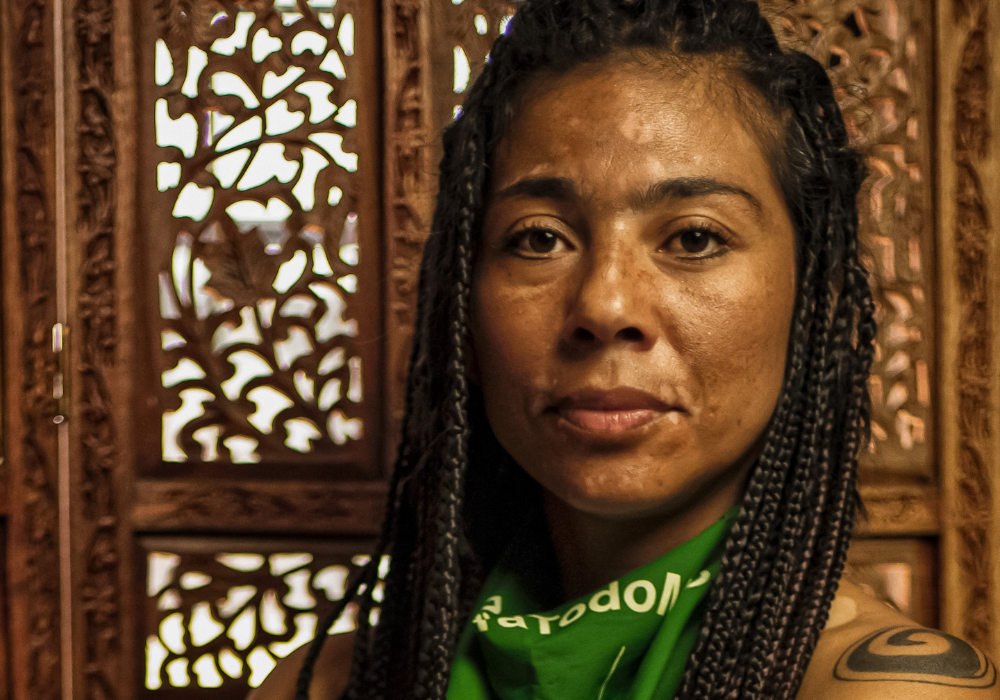 Erandini Catalina Alvarado Villega
She/Her
Mexico
Erandini is a teacher and cabaret theater actress based in Morelia, Mexico. She is passionate about the defense of human rights, fiction, and collaborative processes.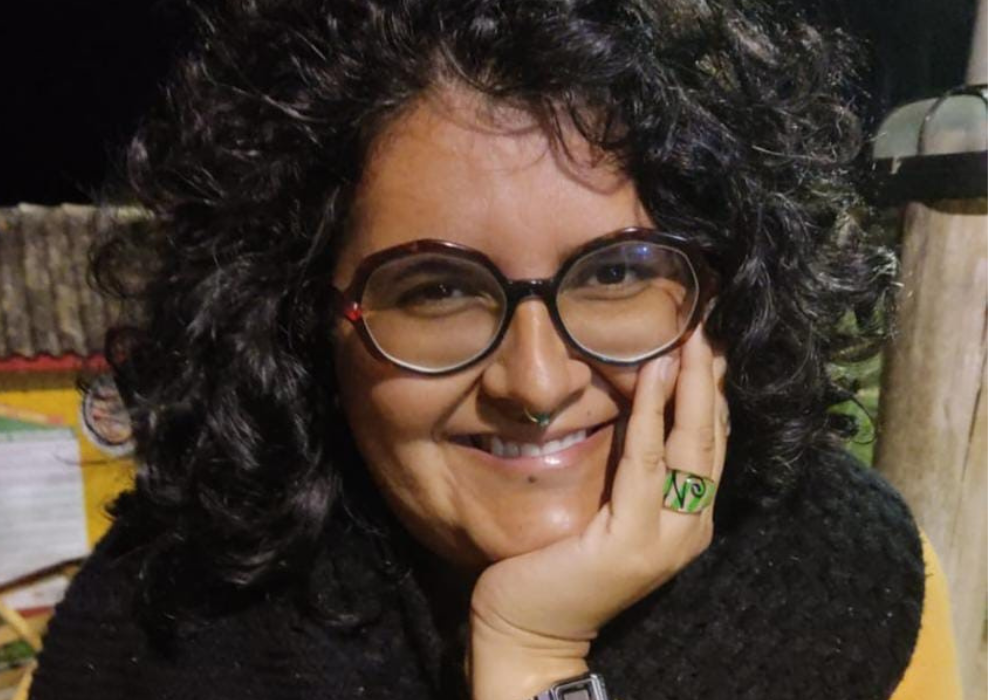 Ale Mujica Rodriguez
They/Them
Brazil
I am currently in Florianópolis, SC, Brazil. I am a trans immigrant born in Colombia. My artistic practices are based on written-activating stories and poems, through that which crosses our body, writing as a way to put the body in dinner, inspired by the written-experiences- of Conceição Evaristo, Brazilian writer and poet and their potential, as well as Lía García, Mexican performer and writer of trans counter-capital poetry. My ethic-political-affective transits within the territories of transfeminism, the anti-colonial struggle and the struggle for free wombs, for the decolonization of health, bodies and affections. Fun fact: I love to sing! And I also learned since I was a little girl with my grandmother to make many crafts (crochet, macramé, cross stitch, etc). And when I'm having a bad day or stress, I like to art-heal <3