inroads Fellowships
inroads fellowships are a collective process that bring members together around a unique abortion stigma-busting theme. The purpose of our fellowships is to be a space of mutual learning, creativity, and joy that begins from a space of questions rather than pre-decided notions, and encourages exploration rather than predetermined expertise on the topic area. The vision is that fellowships inspire and support members to engage in intersectional stigma-busting and cross-movement conversations & initiatives centering abortion justice and decolonial practices for our collective liberation.
THE FELLOWSHIP FORMAT
Over the course of 3 to 6 months, fellows engage in mutual sharing and learning circles (often referred to as "co-learning circles) with other fellows and inroads members from diverse contexts, engaging with the topic at hand creatively, thoughtfully, and asynchronously within their own communities and surroundings, and also participating in guided activities shared by the fellowship advisors. Fellows develop a personal or collective project that reflects and is created around the theme of the fellowship, with the aim that the project can be shared with their own communities and the larger global inroads network. To support their participation and to honor their work and contributions, all fellows are given a stipend of USD 1000 for the period of the fellowship.
APPLICATION & SELECTION PROCESS
All inroads members are invited to apply to the fellowships by filling out a form that is available in English, Spanish or French. Applicants who meet the basic eligibility criteria of being an inroads member and using non-stigmatizing language in their fellowship application are then moved to a collective selection process, led by a member advisory panel of 4 to 5 inroads members, to encourage starting from a place of experience, questioning and creativity.
UPCOMING FELLOWSHIPS
PAST FELLOWSHIPS
Introducing the 2022 Artists Busting Abortion Stigma fellows.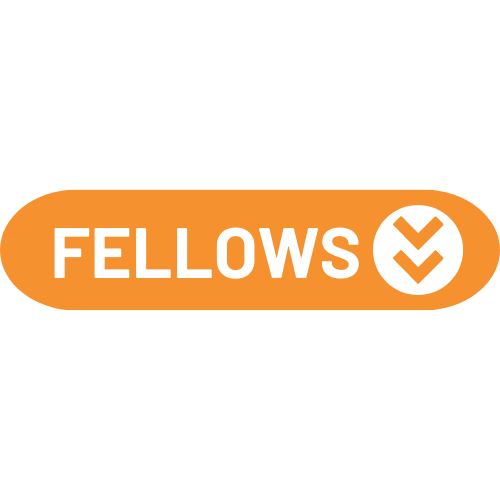 Click on each individual profile to find out more about the artists and their fellowship projects.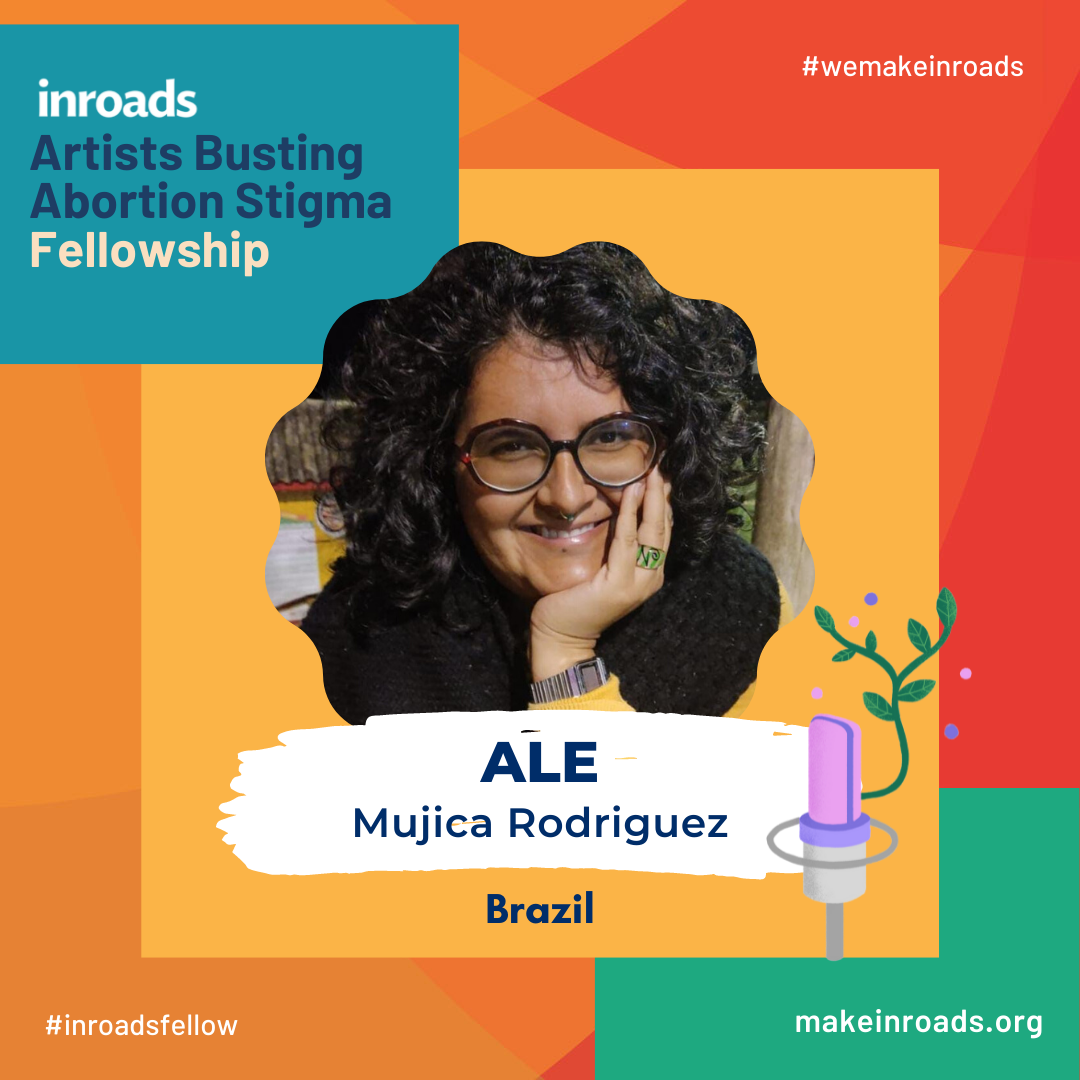 Ale Mujica Rodriguez
They/Them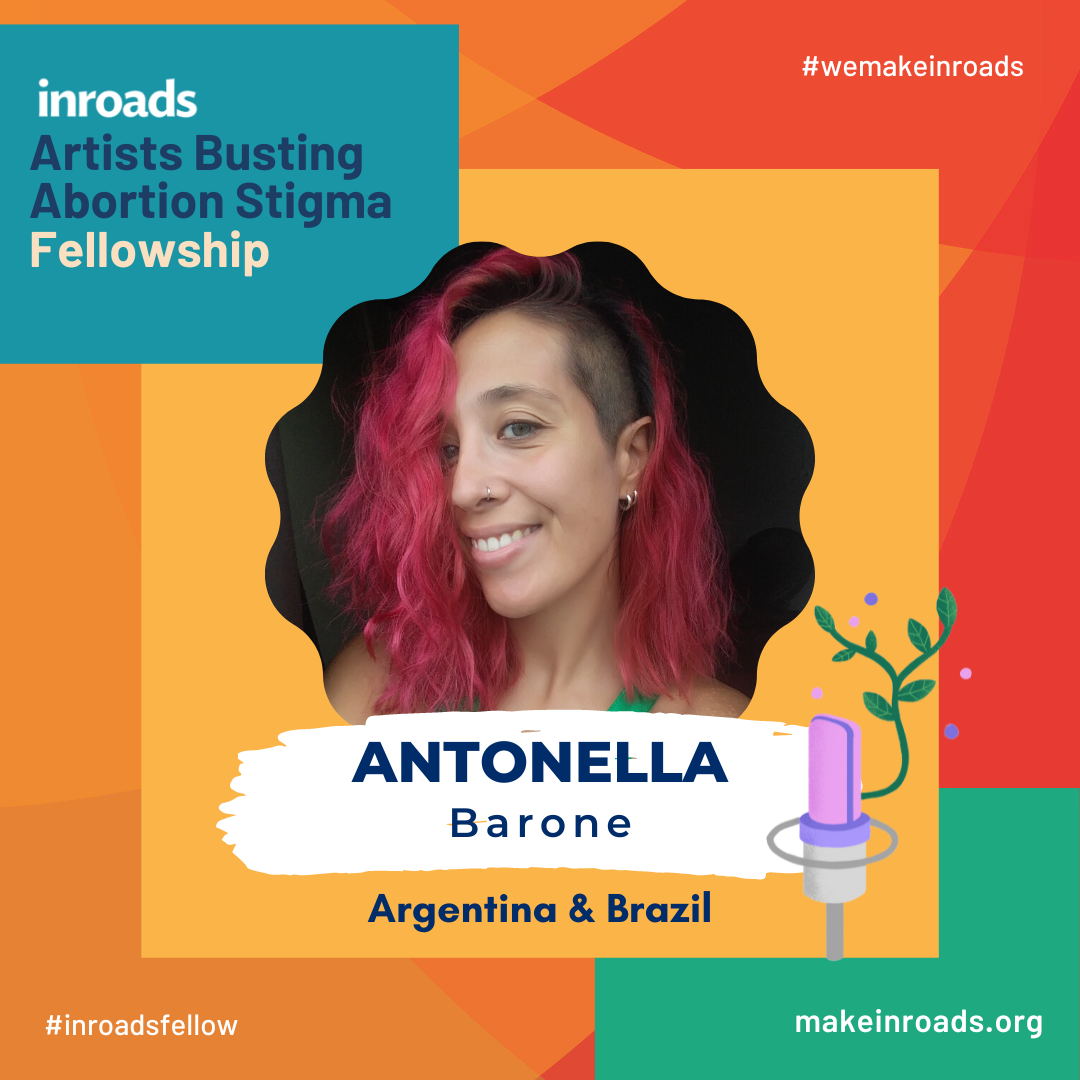 Antonella Barone
She/They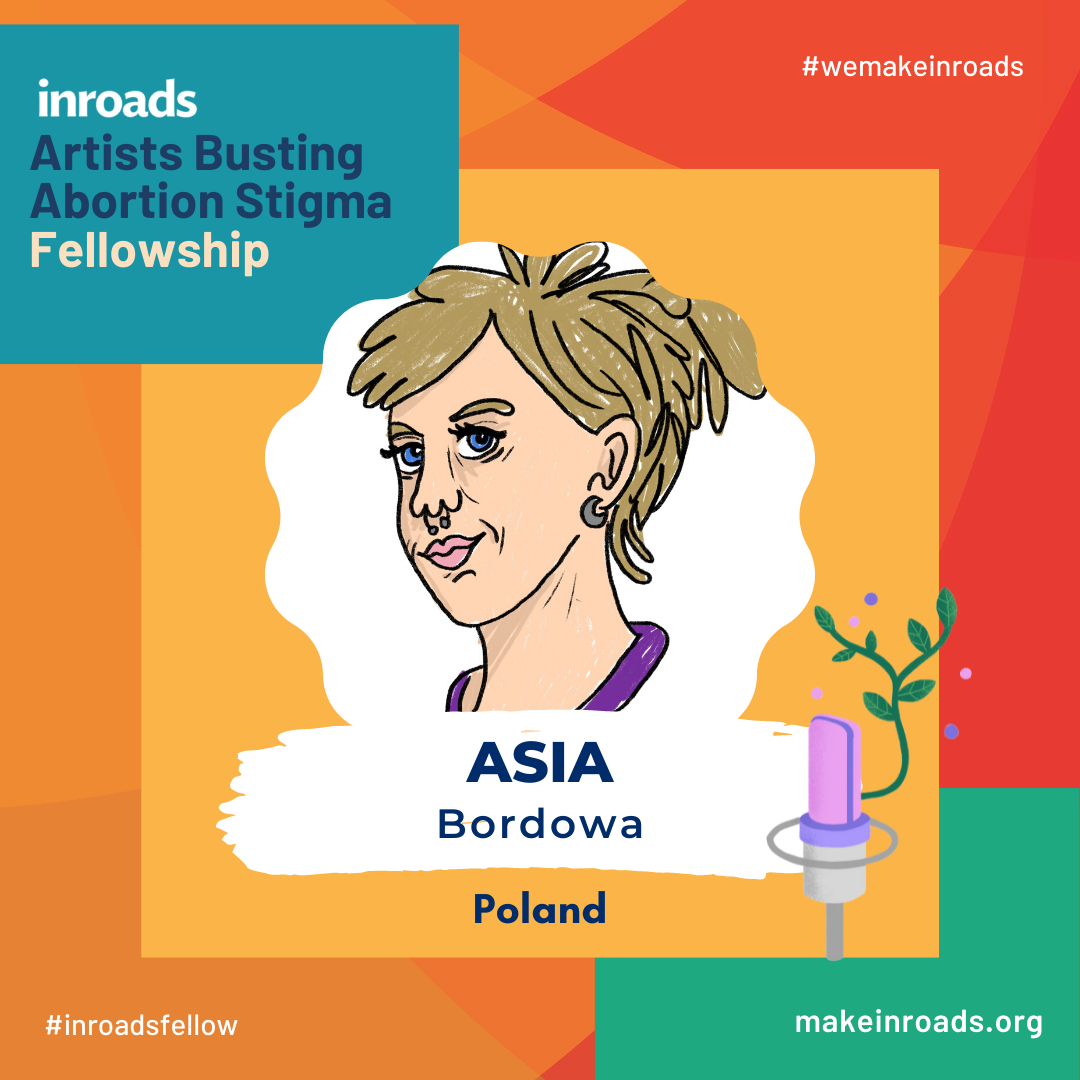 Asia Bordowa
She/Her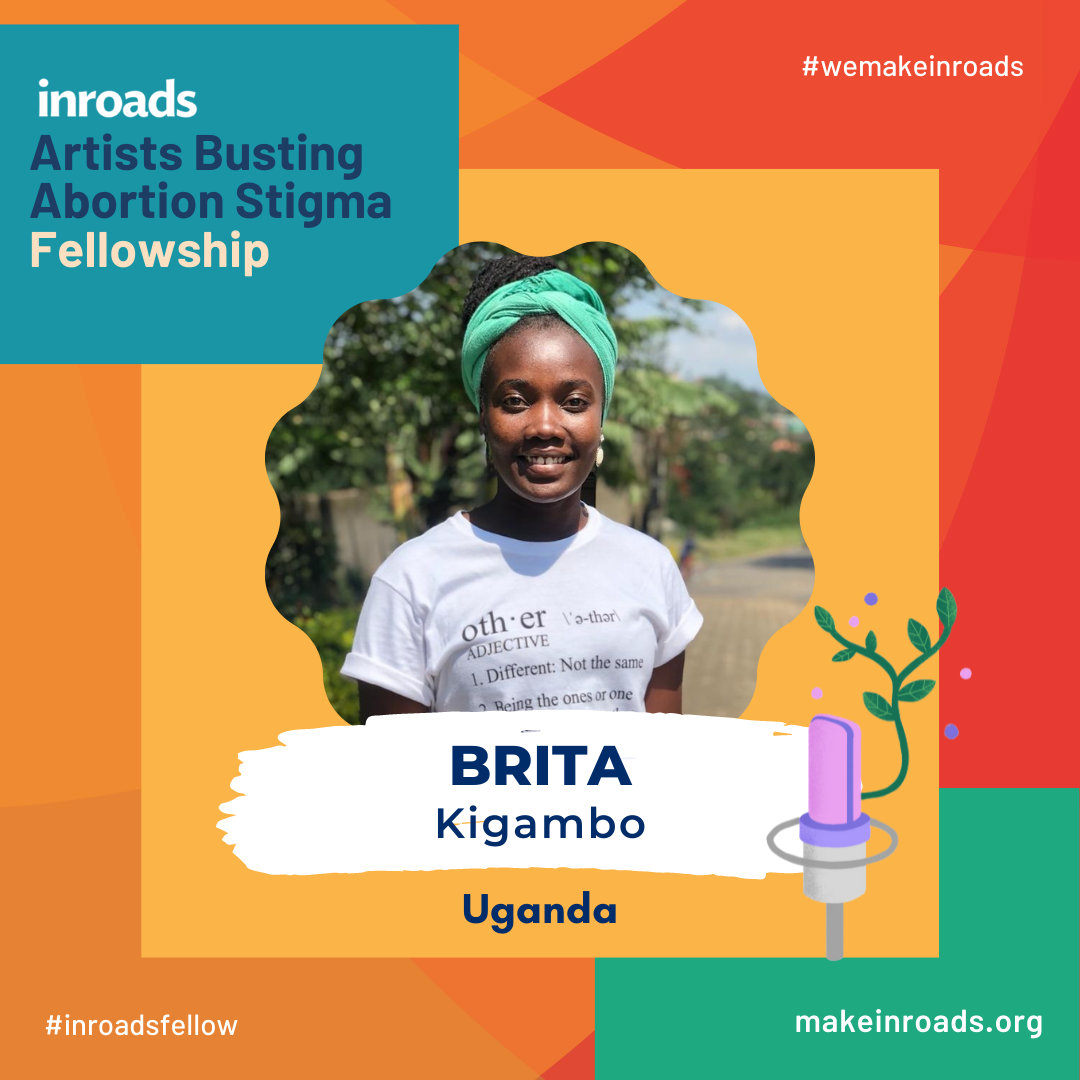 Brita Kigambo
She/Her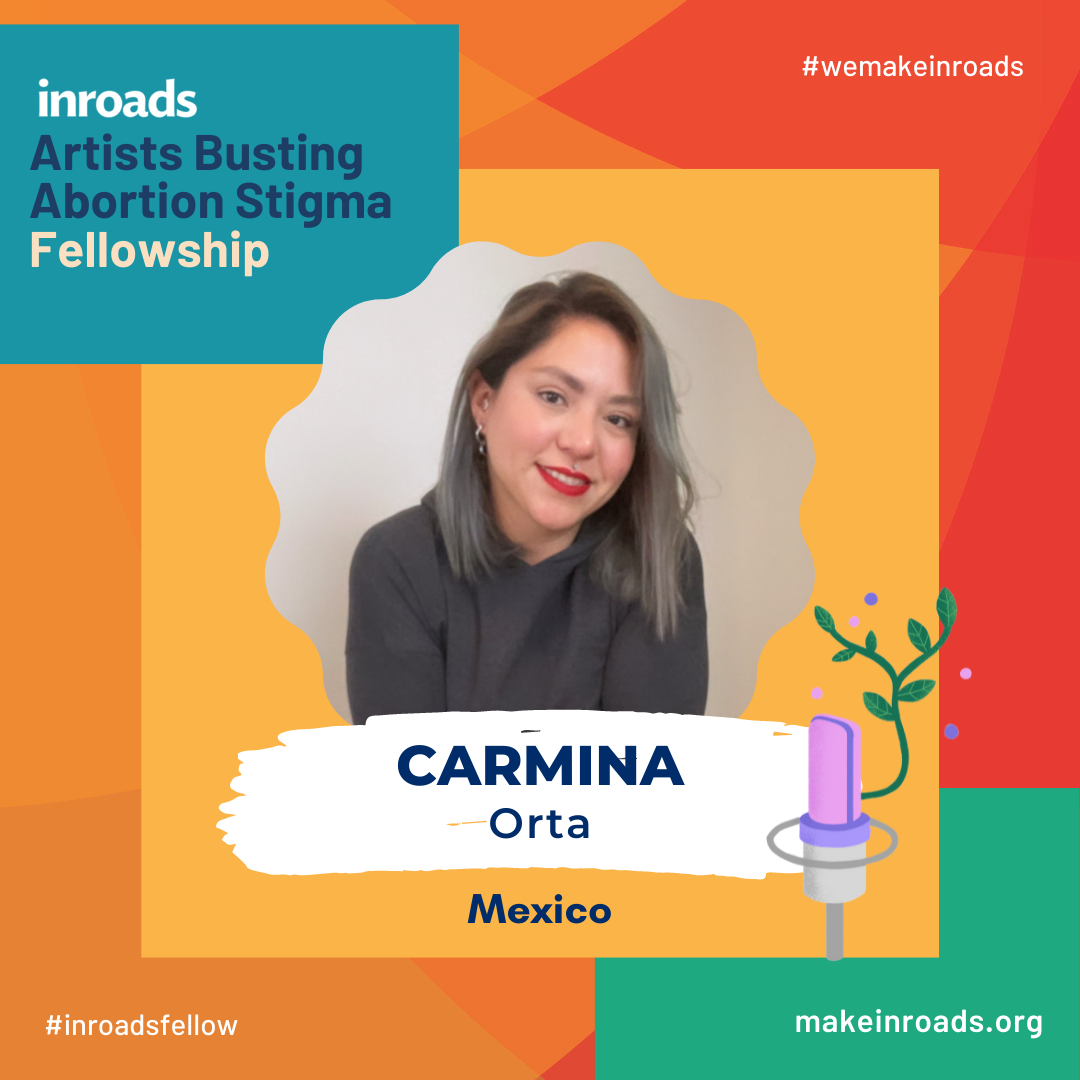 Carmina Orta
She/Her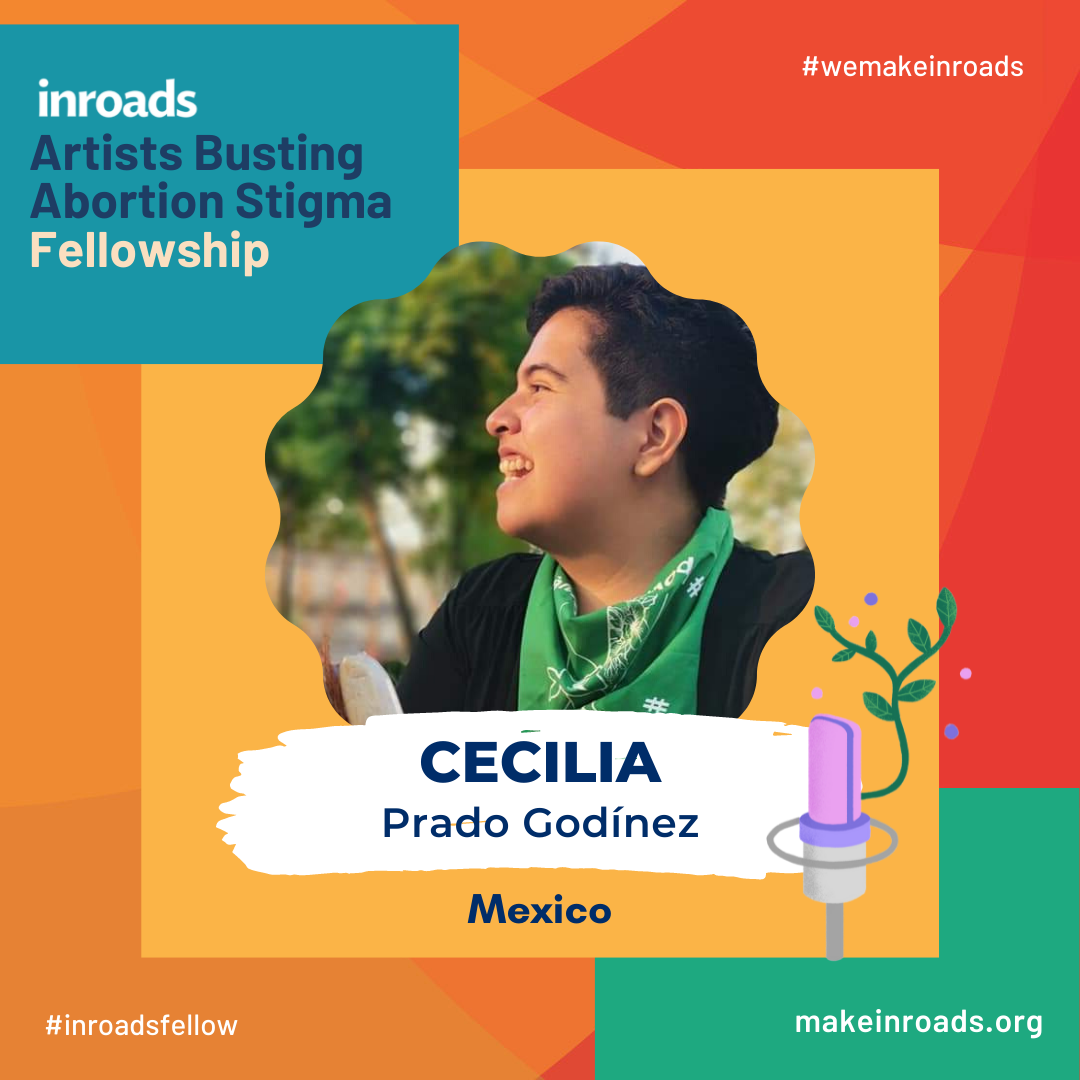 Cecilia Prado Godínez
She/Her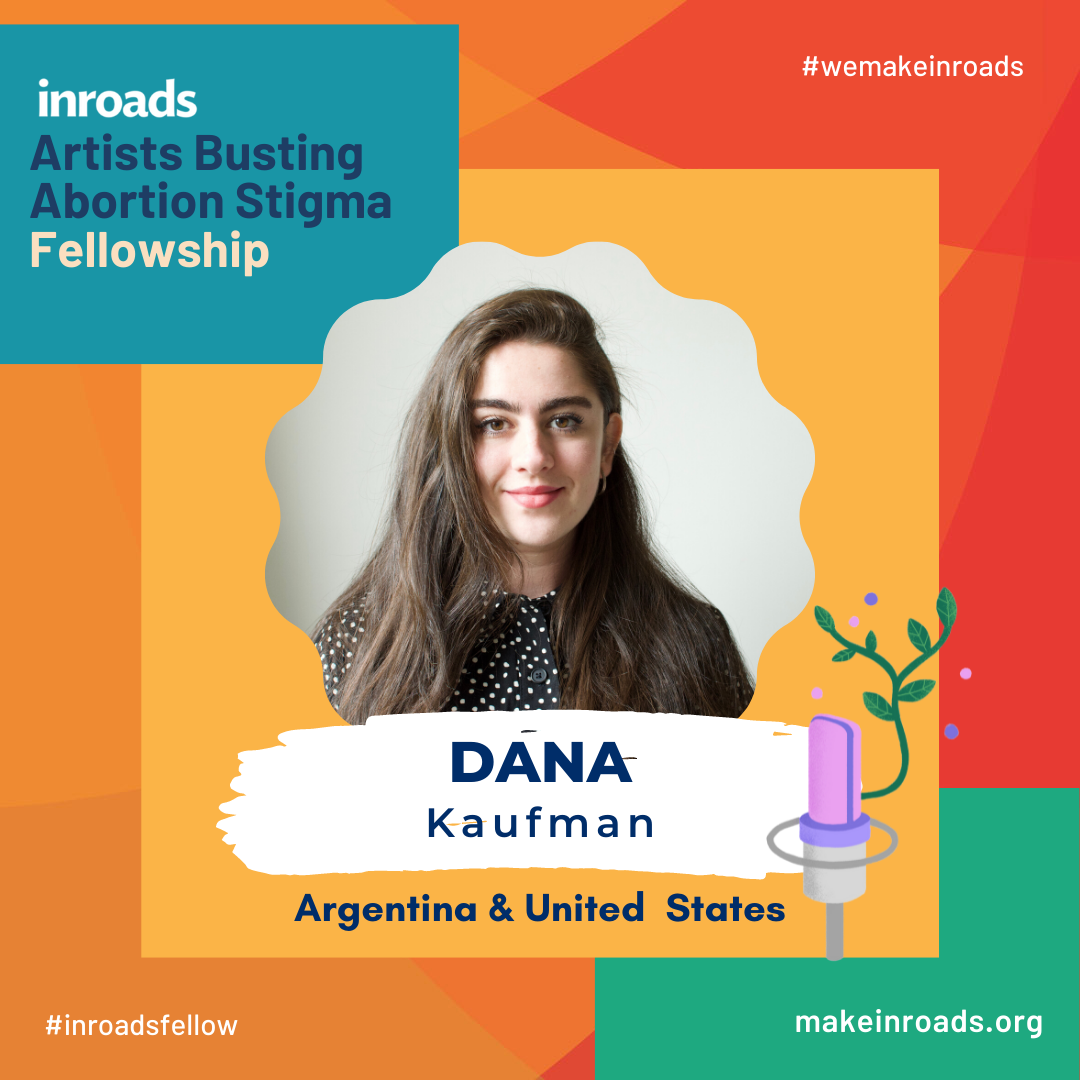 Dana Kaufman
She/Her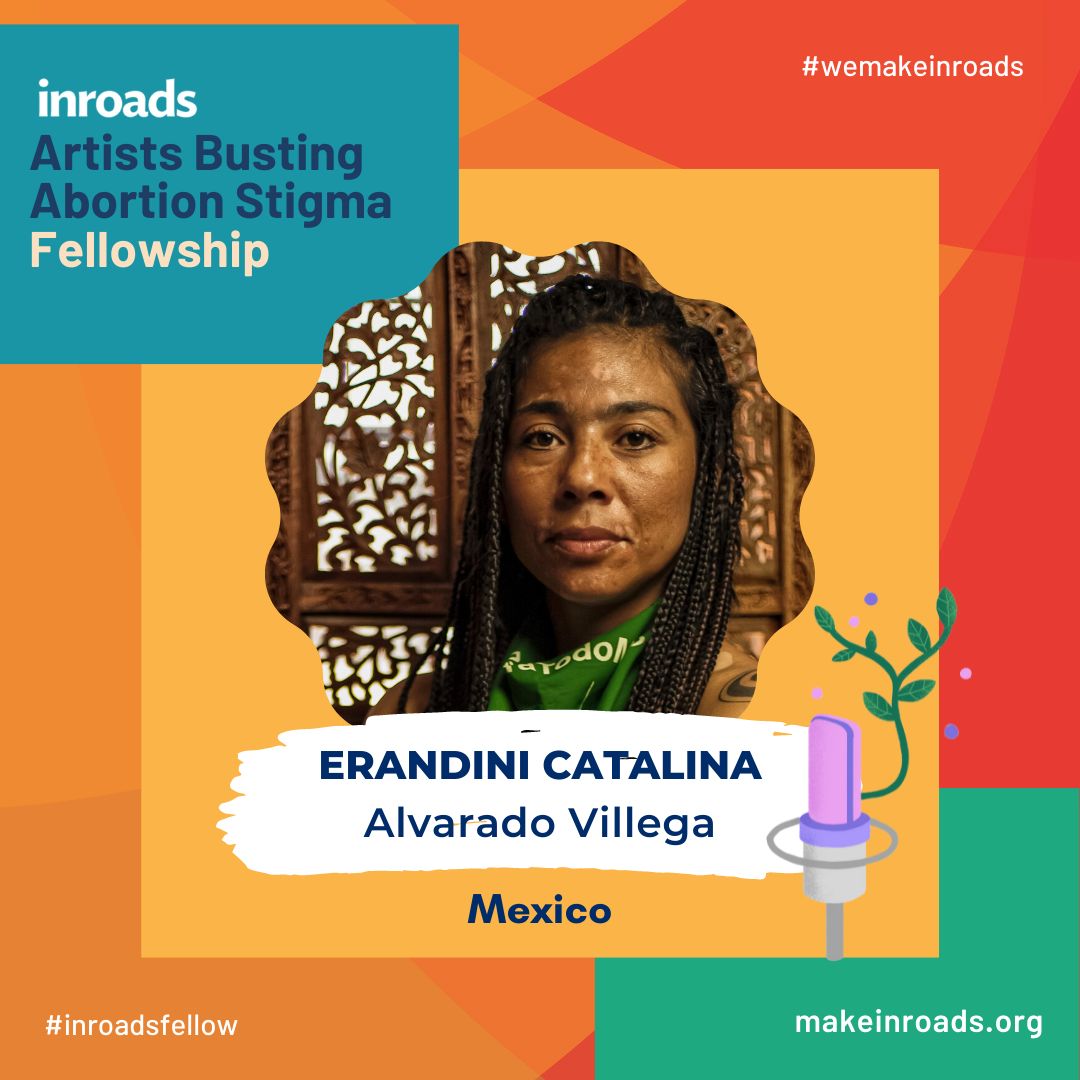 Erandini Catalina Alvarado Villega
She/Her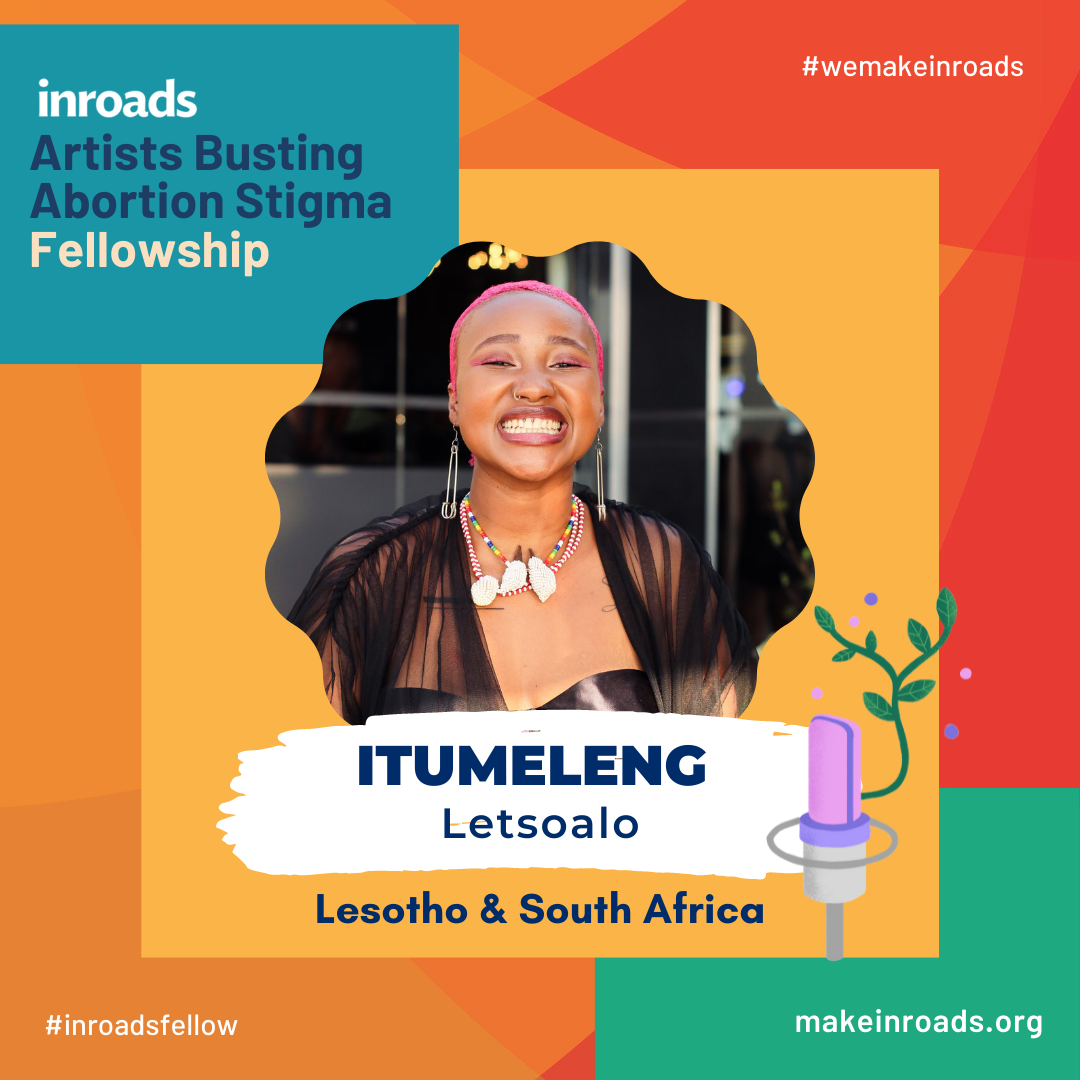 Itumeleng Letsoalo
She/They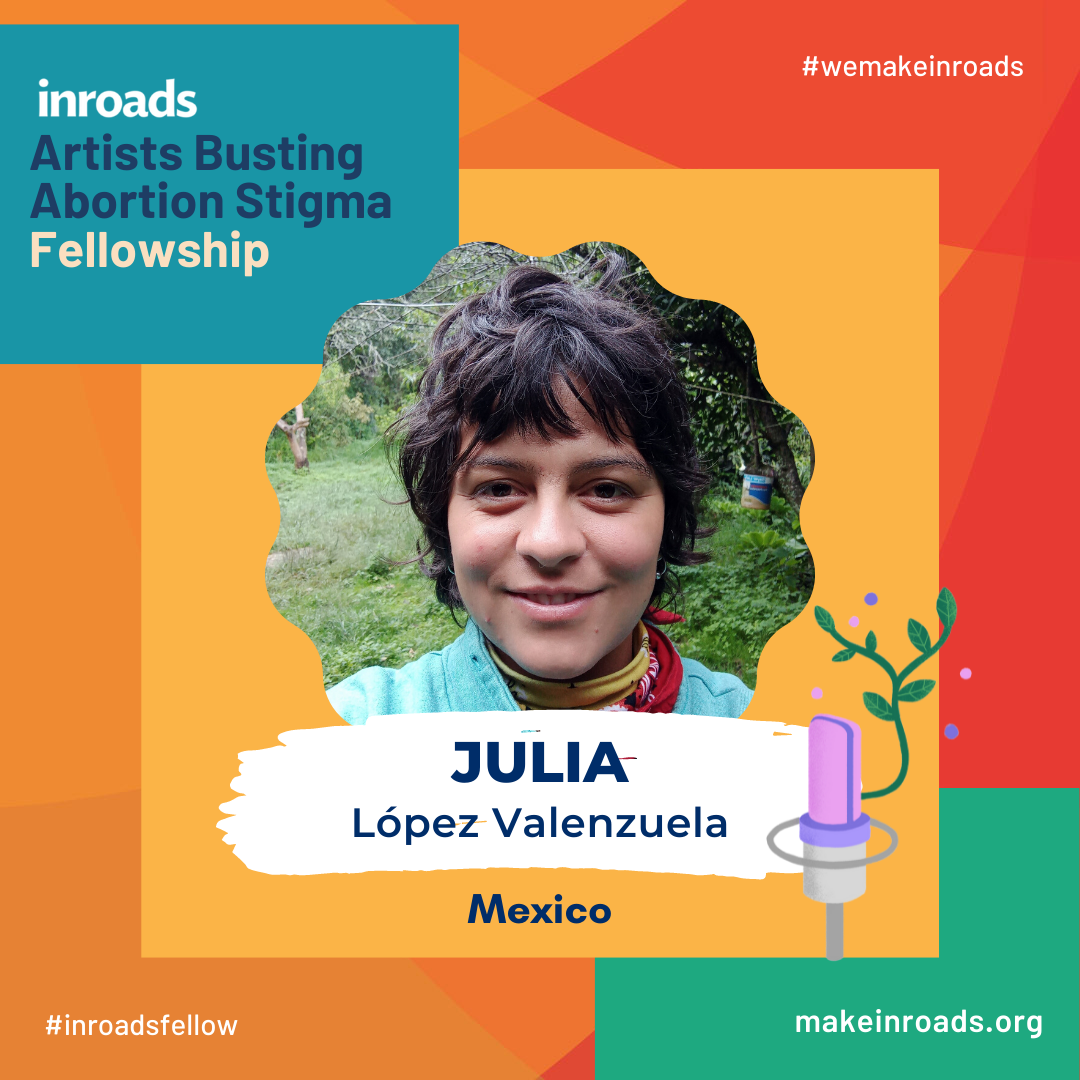 Julia López Valenzuela
They/She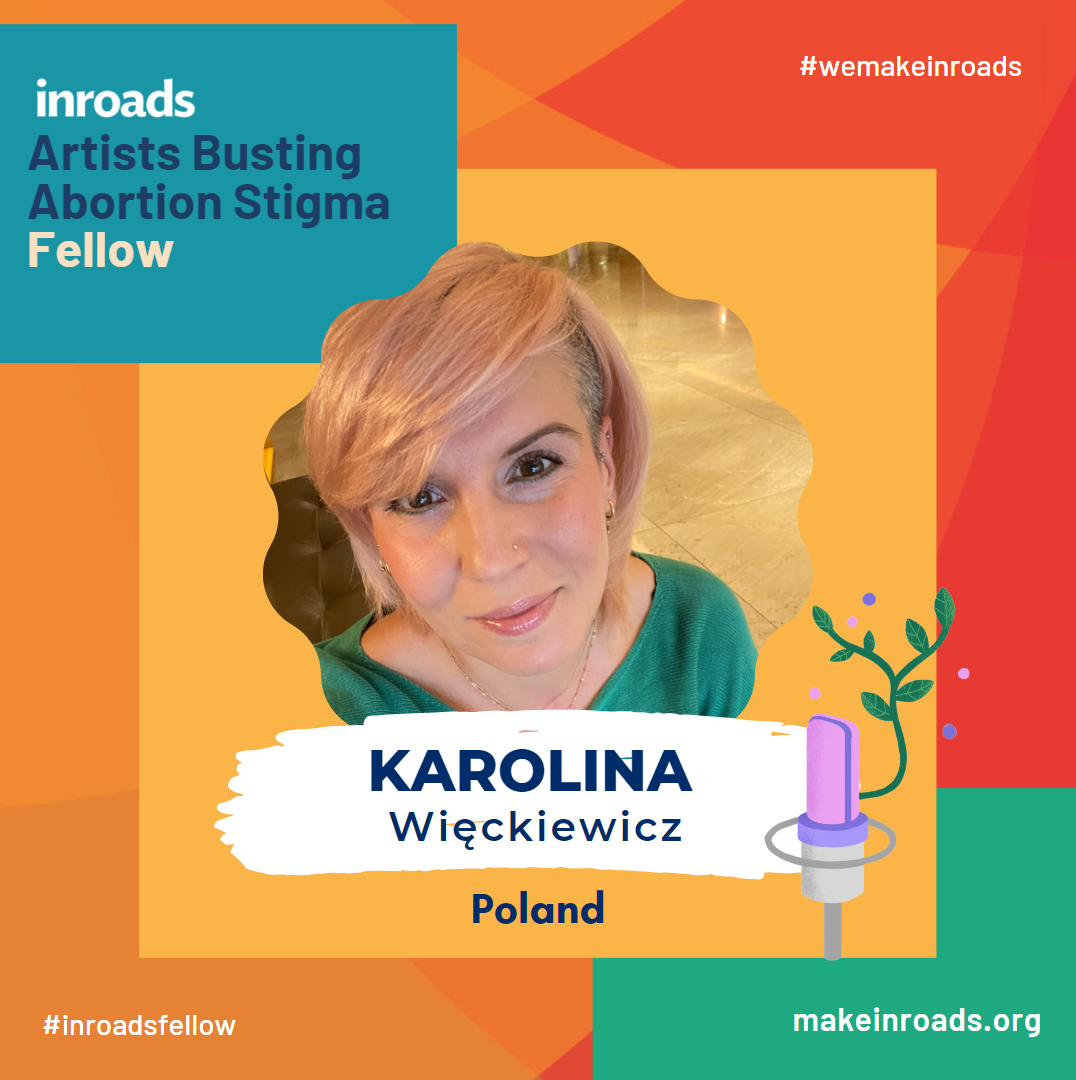 Karolina Więckiewicz
She/Her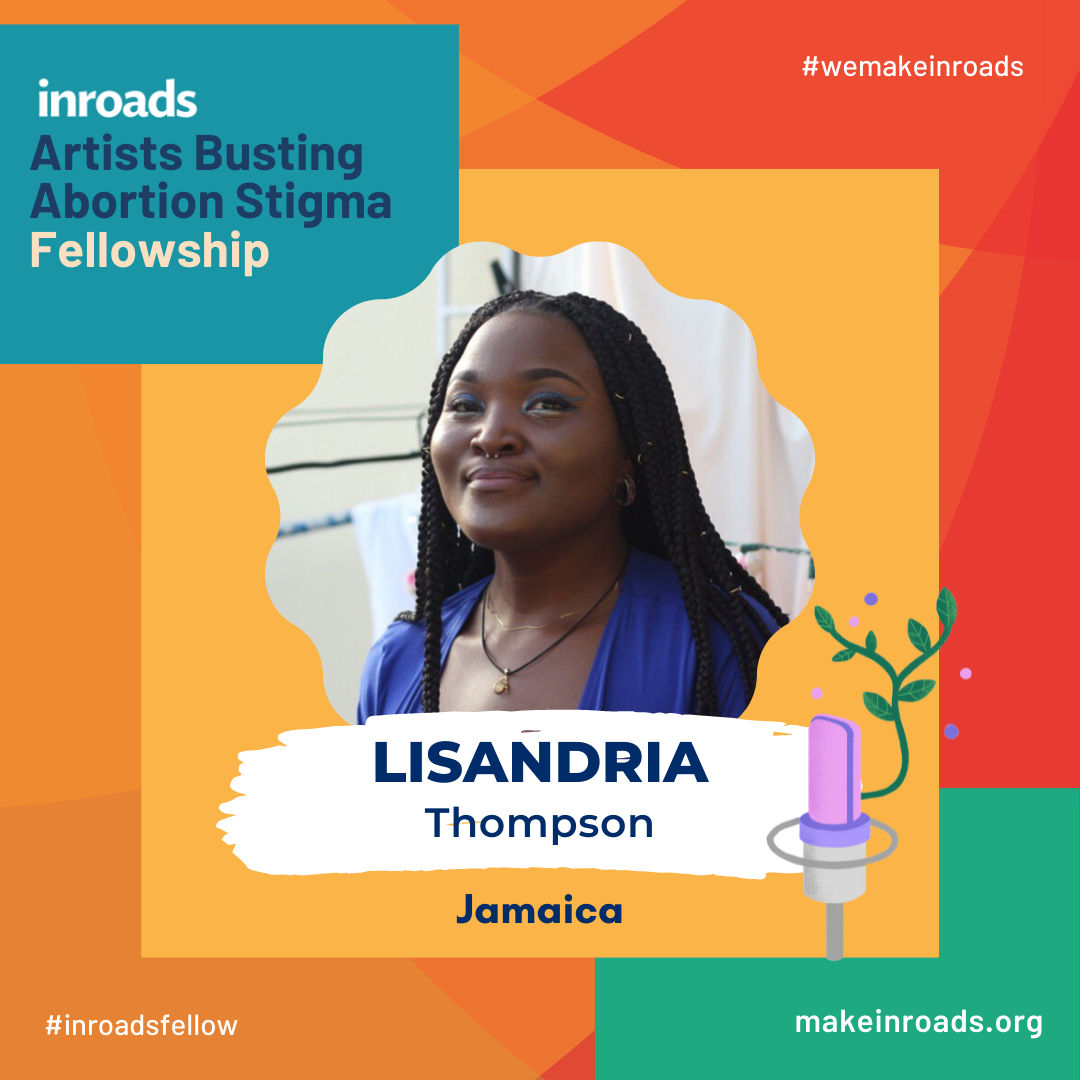 Lisandria Thompson
They/Them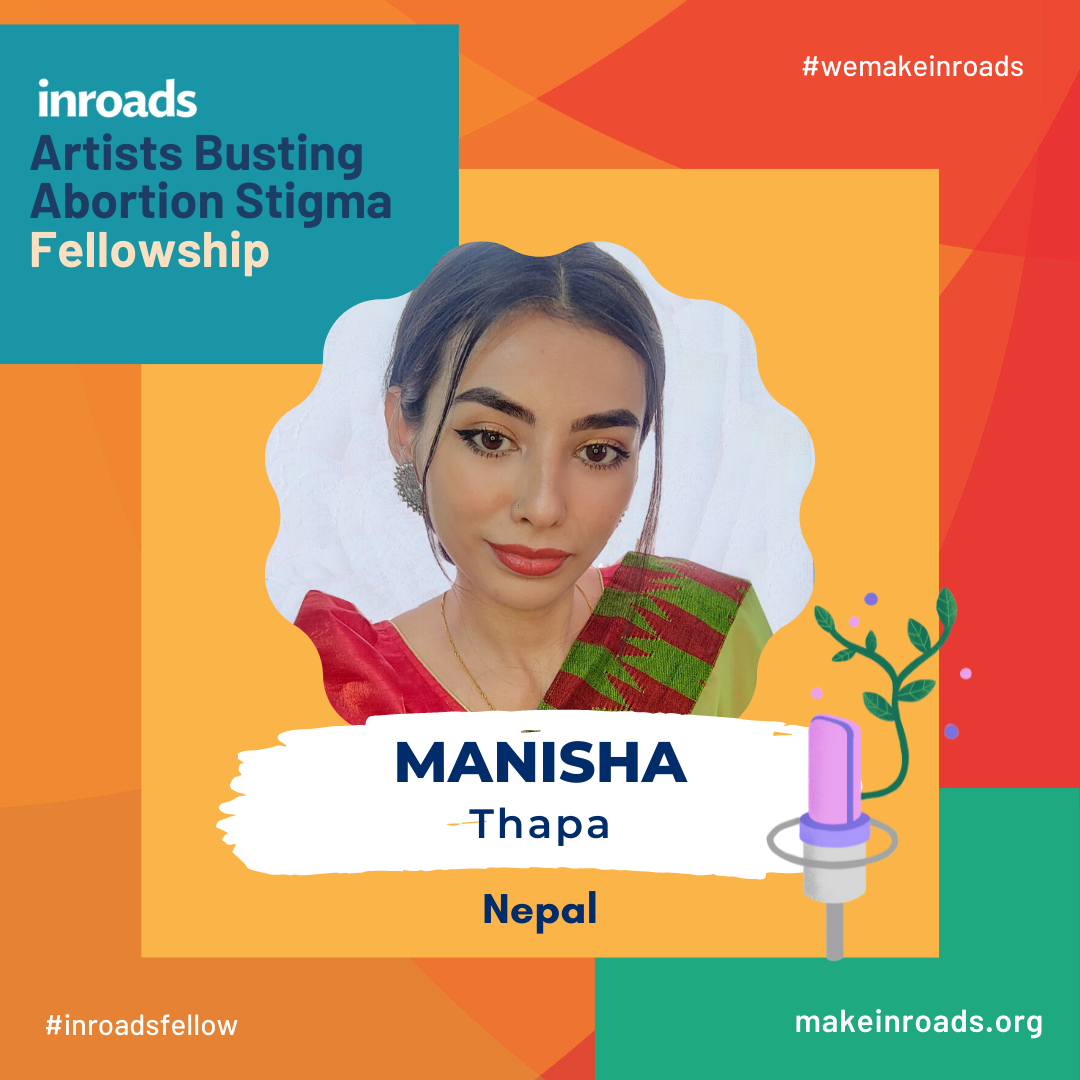 Manisha Thapa
She/Her
Merlina Anunnaki (Pamela Mercado)
She/Her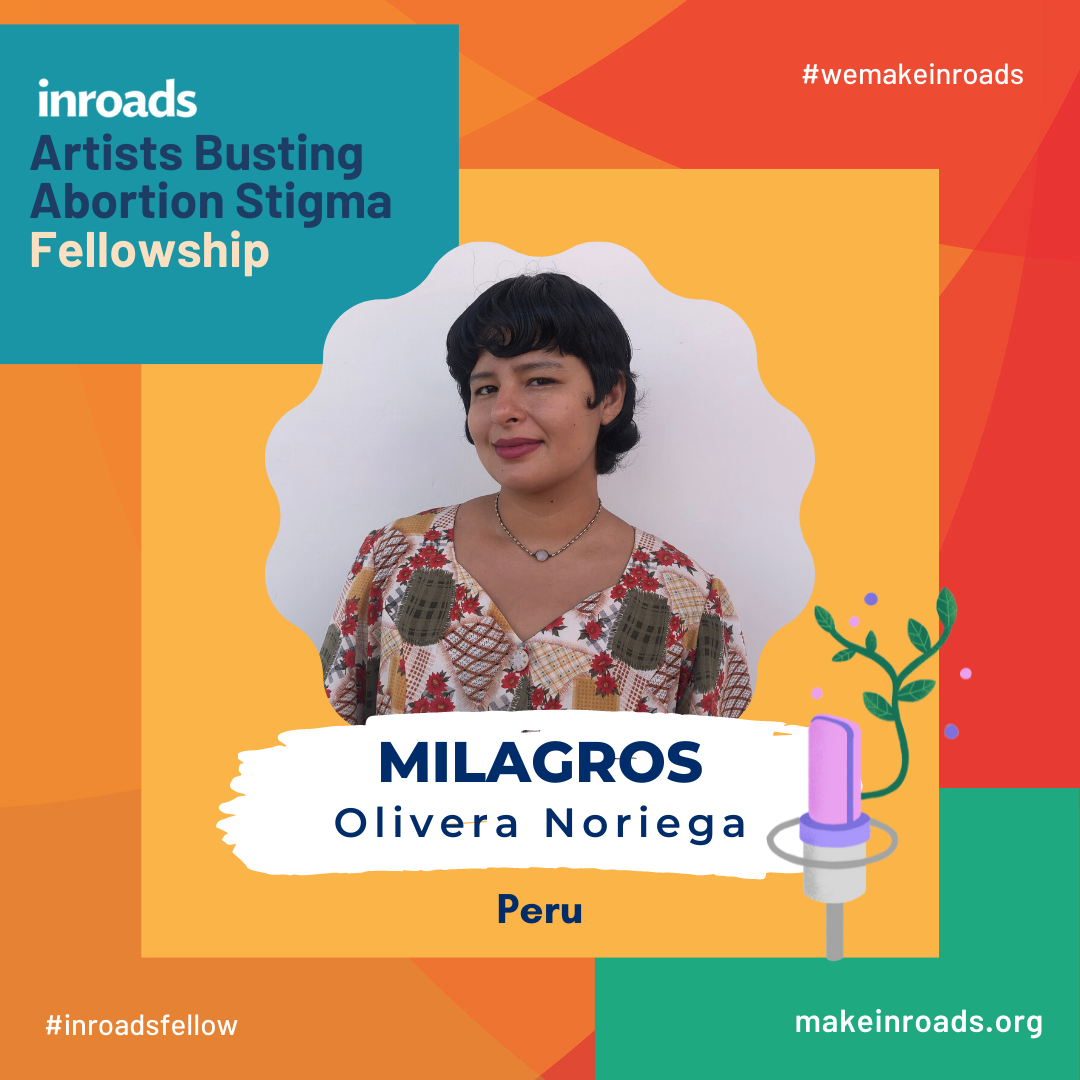 Milagros Olivera Noriega
She/Her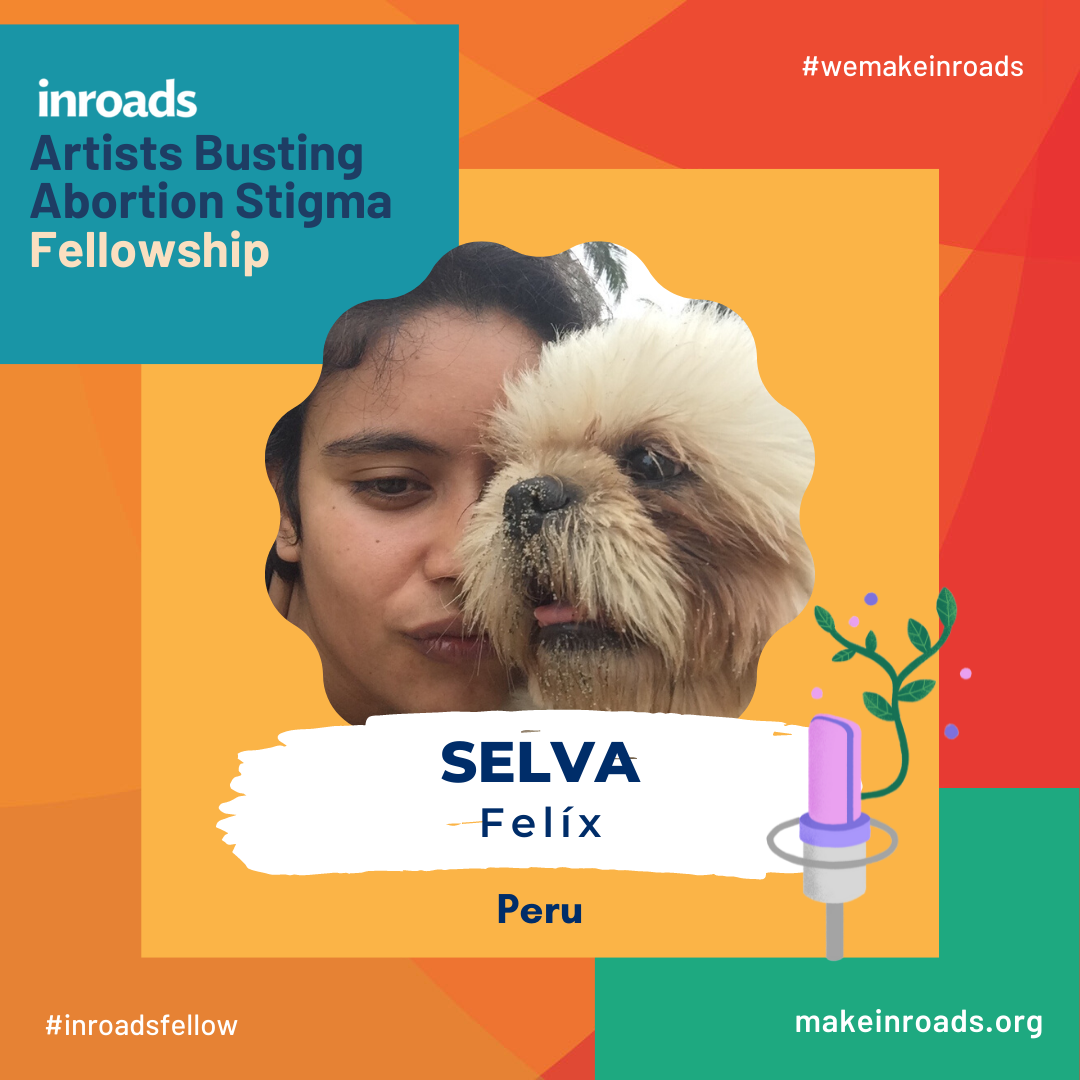 Selva Félix
They/She/He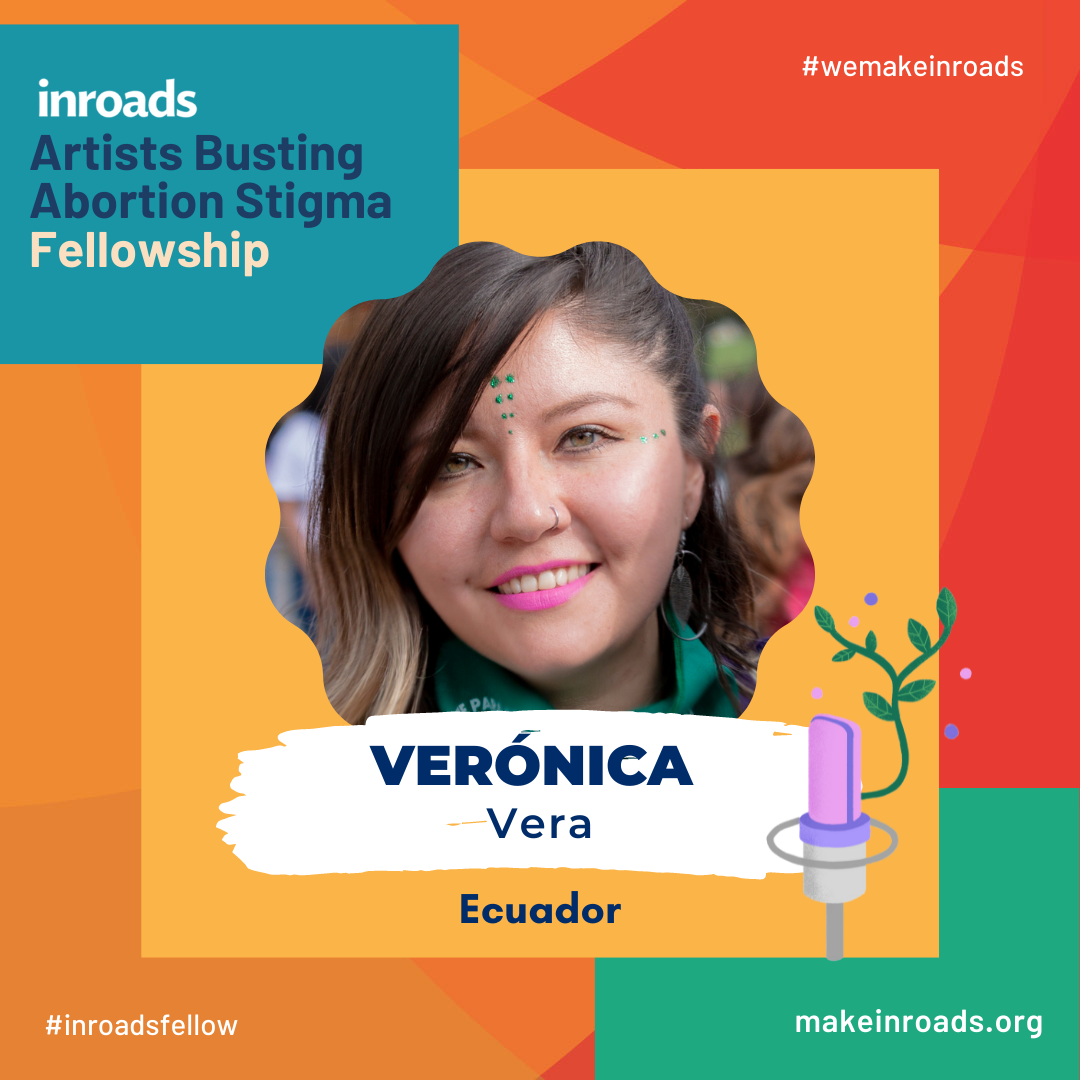 Verónica Vera
She/Her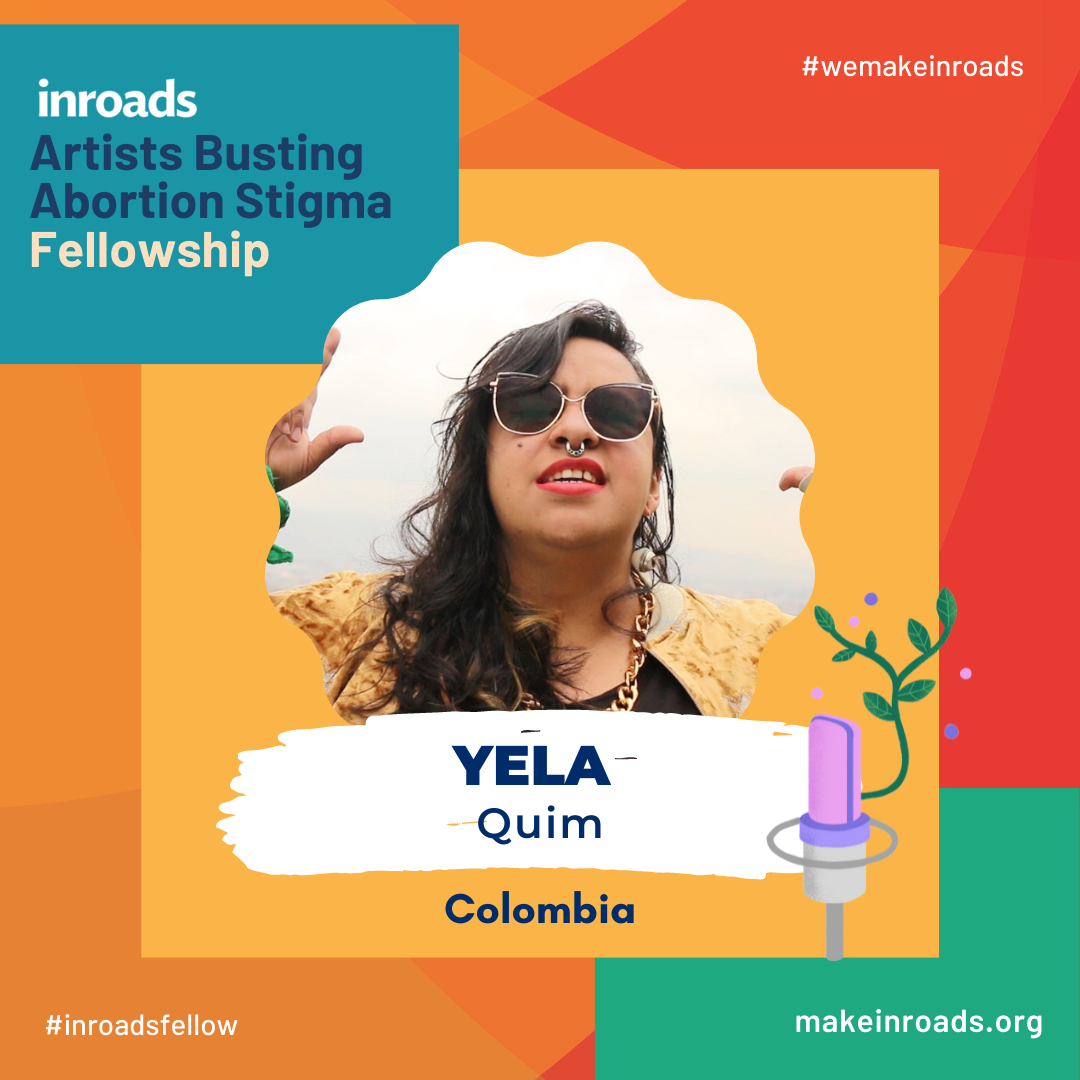 Yela Quim
She/Her
Meet the Fellowship Community Advisors
---
Acknowledgment: The translation of the video files of some of our fellows' artistic projects to and from Spanish, English, and French was possible thanks to the contribution of Eva Bonnefoy Borjas.