Publication: Building Spacious Solidarity Dialogues
Posted January 4, 2023

by
Aligned with our goal to build a values-driven and transparent organization, we crafted this document to share with our members the journey and the thought process behind the Spacious Solidarity Dialogues. A space for international solidarity, healing, reflection, and connection, that started during the pandemic and evolved into more complex mutual learning cohorts and multi-day thematic virtual gatherings for our inroads community.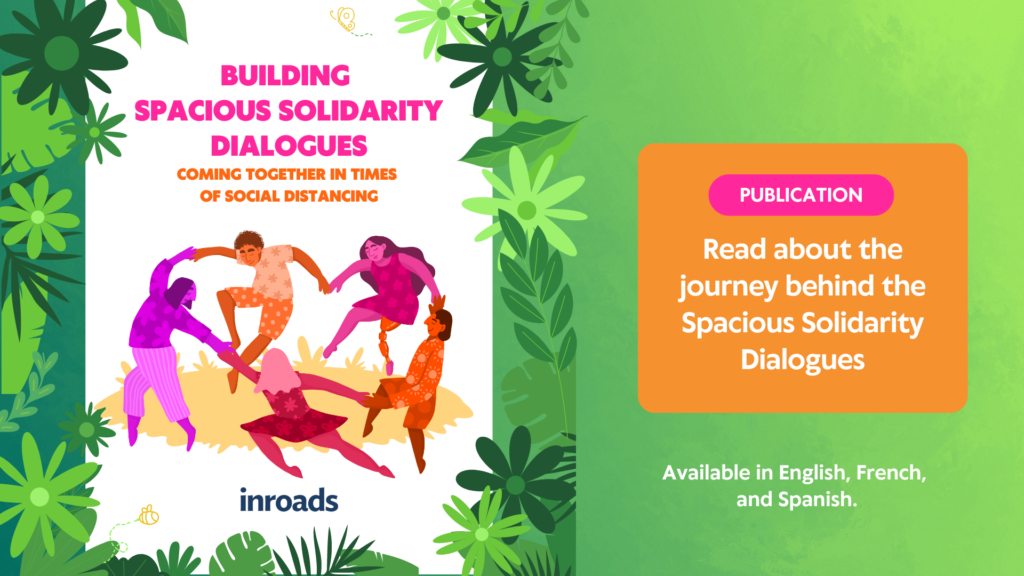 The narrative shared here was authored by Aditi Pinto, inroads Member Facilitation, Co-Creation and Engagement Manager, and the leading force behind the Spacious Solidarity Dialogues.
We hope this offering serves as a documentation and learning tool for our growing community and to better communicate and reflect on how & why we gather.

Download the publication in English, French, or Spanish.