We are getting ready for September 28!
This year, inroads is part of a global working group co-organizing the International Safe Abortion Day Campaign to demand accessible, legal, and stigma-free abortion care worldwide. To mark the countdown, we bring you the 2022 Campaign Toolkit and Resources, with tools to help advocates take action around the world! Currently available in English, Spanish, and French.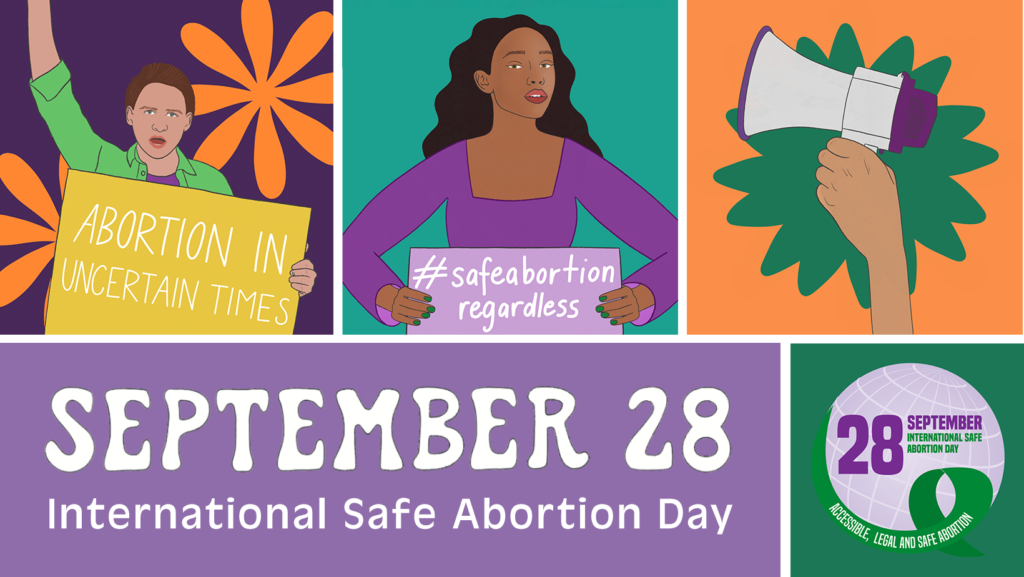 Campaign toolkit: designed to support abortion activists in campaigning this September 28. It contains our theme, useful resources, creative materials, and key messages. The best part of it all is that you can share this toolkit with your community and mobilize them to take action, too!
Campaign Resources: This folder is filled to the brim with assets and designs to help you create and share materials online and offline! Coupled with your own demands or calls from the Campaign Toolkit, campaigners can create countless materials from social cards to t-shirts.
Social media Photo Frame: Let's use social media to bust abortion stigma and create #SafeSpacesForSafeAbortion. Use this year's photo frame to take action on social media easily & creatively! Tag your friends to use the frame, too.
The history
September 28, as a day of action for abortion rights, originates in Latin America, where reproductive justice groups have mobilized around September 28 for the last two decades to demand legal, accessible, and stigma-free abortion access.

Share with us
Are you planning any abortion stigma-busting activities for September 28? Share with us using the campaign hashtags:
#InternationalSafeAbortionDay
#SafeAbortionRegardless
#Sept28
Proud to partner with the campaign working group members and allies:
Asia Safe Abortion Partnership
Asian-Pacific Resource and Research Centre for Women
ASTRA Central & Eastern European Network for SRHR
Central European/Western Asia Regional Network
Consorcio Latinoamericano contra el Aborto Inseguro
European Safe Abortion Networking Group
Global Doctors for Choice
inroads – International Network for the Reduction of Abortion Discrimination and Stigma
International Campaign for Women's Right to Safe Abortion
International Planned Parenthood Federation
Mama Network
Organisation pour le Dialogue pour l'Avortement Sécurisé/Francophone Africa
RFSU – The Swedish association for sexual and reproductive rights
Rights and Access of Women to Safe Abortion, Middle East & North Africa Network
SAIGE
Women's Global Network for Reproductive Rights Africna – WGNRR Africa
Women Help Women
Women's Global Network for Reproductive Rights – WGNRR
Young Activist Network for Abortion Advocacy – YANA