Workbook: Mapping and Mobilizing Resources
Posted February 15, 2022

by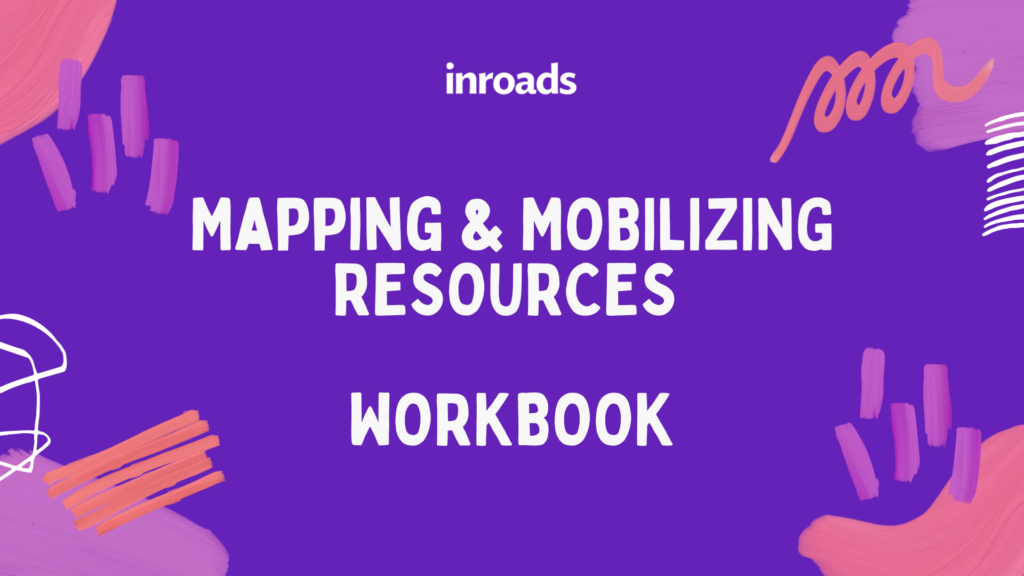 The online training for inroads members Mapping and Mobilizing Resources for Abortion Stigma Busting Work, held on 19 January and 1 February 2022, was conducted by Xiomara Carballo Briceño. 
Through a participatory process guided by collective care principles, inroads members who attended were able to strengthen their resource mobilization capacity through the exploration of key resource mobilization concepts such as:
Mapping donor landscapes in the search for value-aligned funding.
How to seek out and determine the most appropriate calls for proposals.
What a donor pipeline is and how it may be used for resource mobilization continuity in organizational funding.
Telling your organization's story when crafting a proposal.
Being aware of the power dynamics implicit within donor relationships.
Members were encouraged to actively participate in training activities, such as answering the following prompts and tailoring them to each call or invitation to write a proposal:
Who are we? What is our organization's story, vision, mission etc.?
Who are my people? Who do I want to serve and work with, and why?
Why do we want to do this work? What would happen if this work was not done in our constituency / community?
Who am I going to collaborate with in doing the work? Where and what is our network?
How am I going to accomplish this? How do I plan using a logic that covers objectives, activities, who is responsible, with what timeline, etc.?
To facilitate the learning experience of members a workbook version of the training material is available for download here in English, Spanish, and French.
If you are not an inroads member yet, join today!